Texas official under fire over Facebook post suggesting Hiroshima type action on Muslim world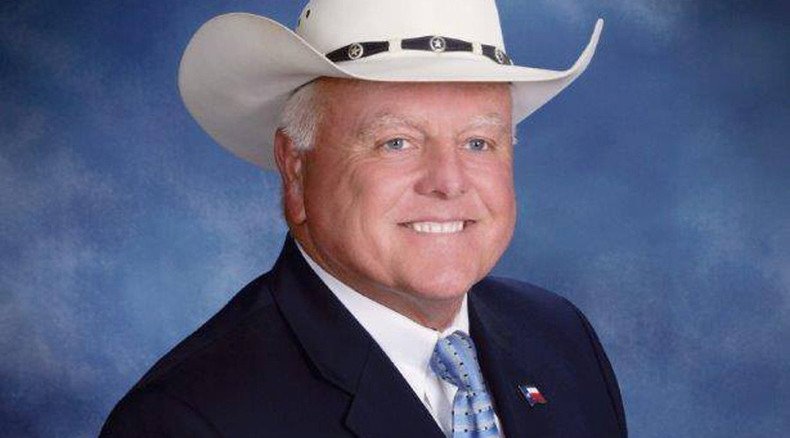 A Texas official will not apologize for a shared post on his Facebook page that insinuates an atomic bomb should be dropped on "the Muslim world." The state's Department of Agriculture claimed he did not personally share the post.
The Facebook post by Texas Agriculture Commissioner Sid Miller depicts a mushroom cloud, saying Japan has "been at peace" with the United States since the US dropped two atomic bombs on Japan in August 1945. The post's caption goes on to state, "It's time we made peace with the Muslim world."
The post was shared on Miller's Facebook page over the weekend. It was removed on Monday, according to AP.

Todd Smith, a political consultant for Miller, said he didn't know why the post was scrubbed. He added that Miller's critics should demand an apology from Islamic terrorists, Iran and US President Barack Obama.

"We think those are all issues that deserve an apology and are much more serious than a thought-provoking Facebook post," Smith said.
Smith said Miller was not the person who shared the post.

"We're not going to apologize for the posts that show up on our Facebook page," said Smith, who told the Texas Tribune that 18 people have access to Miller's account. "I don't know who did it, but I'm not going to start a witch hunt to find out who did."
He added that Miller would not take the position that an atomic bomb should be used against Muslims, though Miller has expressed his concerns over national security threats, AP reported.

Shortly before being sworn into office in January, Miller described what kept him up at night while speaking at a political forum.

"I do have some long-range concerns as I hold those two grandbabies on my lap, and I happen to wonder: When they have grandbabies to hold in their lap, will we be a socialist country? Will we be a Muslim country?"

Miller was unavailable to comment, as he is on a trade mission to China, his office said.
The Texas Democratic Party called the post hate speech and xenophobic.

"It is unacceptable for Republican Sid Miller to be promoting such disgusting rhetoric. Sadly, this kind of racist, xenophobic hate speech qualifies you for higher office with Republicans' Tea Party fringe base," Manny Garcia, the deputy executive director of the Texas Democratic Party, said in a statement.

In June, Miller, a former state representative and rodeo calf-roper, lifted a decade-old statewide ban on deep fryers and soda machines in Texas public schools.
You can share this story on social media: