'We can smell & taste acid': Chemical spill confirmed in western Indiana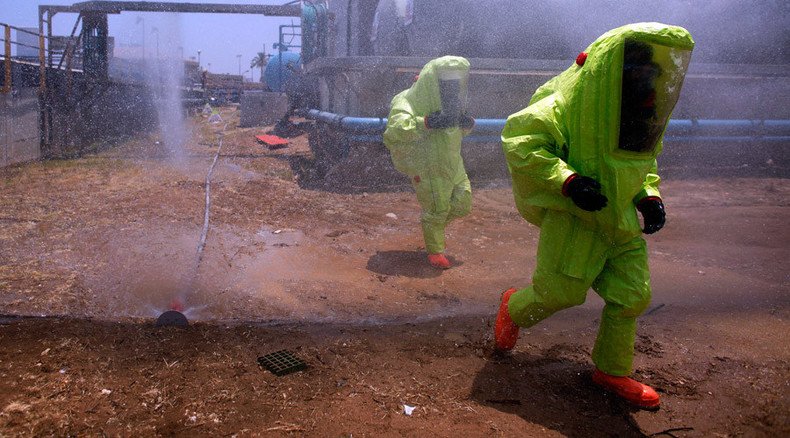 An area near a chemical plant in the Vigo County city of Terre Haute, Indiana has been evacuated and cordoned off, as witnesses reported feeling chemicals burning their lungs and throats. Officials have confirmed a spill of sulfur dioxide.
Vigo County Central Dispatch has confirmed that chemicals were spilt at 2400 Erie Canal Road in the southern part of the city, which is where Hydrite Chemical Co. is located. Officials have urged people to stay out of the area, and not to leave their houses if they live near the spill.
While initial reports suggested there had been a sulfuric acid spill in the area, firefighters told News 10 the chemical was in fact sulfur dioxide. Sulfur dioxide is a colorless gas with a suffocating odor, which can cause serious or permanent injury when inhaled.
Witnesses told the channel that they smelled and even tasted acid at the time of the leak. Some described a burning sensation in their lungs and throats.
Many people attending the nearby Terre Haute Quarter Midget track reportedly fled while using clothes to cover their faces when they began to feel the effects.
At least 20 people have been reportedly taken to a regional hospital. First responders dispatched to the leak have set up a large blue tarp to "wipe people down" at the scene.
Sulfur dioxide is used in chemical manufacturing, including the production of sulfuric acid, paper pulping, and metal processing. It is also used as a food preservative and even in the process of making wine.
You can share this story on social media: