Computer glitch delays hundreds flights in New York, DC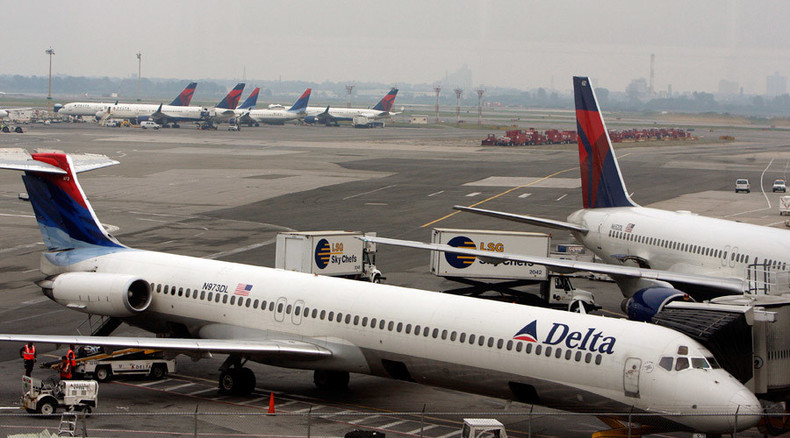 Around 400 of flights have been delayed or cancelled along the East Coast due to a problem at the Washington Air Route Traffic Control Center, says the Federal Aviation Administration.
"The FAA is diagnosing an automation problem at an air traffic center in Leesburg, VA. Some flights into and out of the New York and Washington, DC metro area airports area may be delayed," the authority said in a statement.

"We are directing high altitude traffic around the affected airspace."


The affected airports include Baltimore-Washington International, Newark International, Fort Lauderdale-Hollywood International, New York's John F. Kennedy International, New York's LaGuardia International, and Tampa International.

It was only by 4 pm ET that the FAA announced the "technical issues" had been resolved, although their online map showed that Washington Dulles International and Miami International airports were still experiencing long - "greater than 45 minutes" - delays.
Travel Advisory: An ATC technology issue is affecting service to/from D.C. area airports. Check status/rebook at: http://t.co/iTWQYxRljg

— Southwest Airlines (@SouthwestAir) August 15, 2015
"There are widespread impacts on airline flight operations throughout the regions," Jonathan Dean, a spokesman for Baltimore's airport, said adding that any takeoffs and landings at airports in the region are "extremely limited".
At some airports departures were delayed by up to two hours as of 1:15 pm ET.
A power failure at the Virginia air traffic control center appears to have triggered the problem. The En Route Automation Modernization computer system, also known as ERAM, was affected as a result.