3-alarm fire engulfs Texas chemical plant (PHOTOS, VIDEO)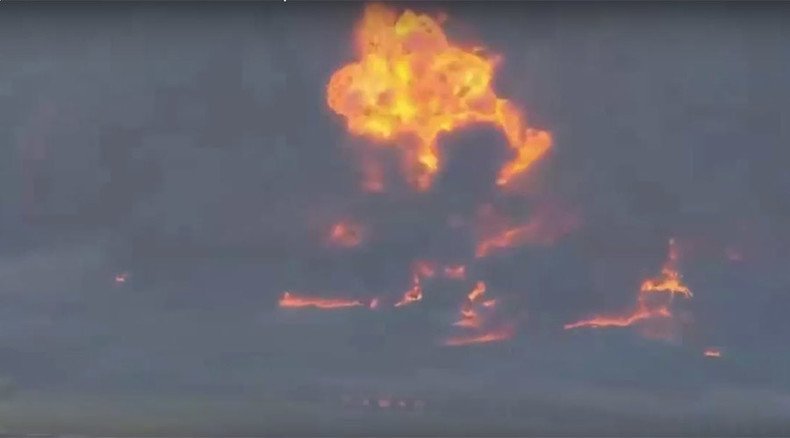 A three-alarm fire is raging at a chemical warehouse in Conroe, Texas as firefighters battle the blaze, local media reported.
Local media outlets were able to catch the fire on video.
So far, no injuries have been reported.
The fire is burning at the DrillChem Drilling Solutions plant on Loop 336 East and Highway 105.
A shelter-in-place has been issued for any residents that are within a two-mile radius of the facility, My Fox Houston reported.
The fire caused such large plumes of smoke that they could be seen for miles.
So far, officials have not announced evacuation plans. According to the Houston Chronicle, Montgomery County Hospital District spokeswoman Jennifer Nichols said it's unknown if anyone was inside the warehouse.
Local media also caught footage of firefighters battling the fire.
You can share this story on social media: