US policeman in assistance call Tases Florida man 'armed' with sunglasses (VIDEO)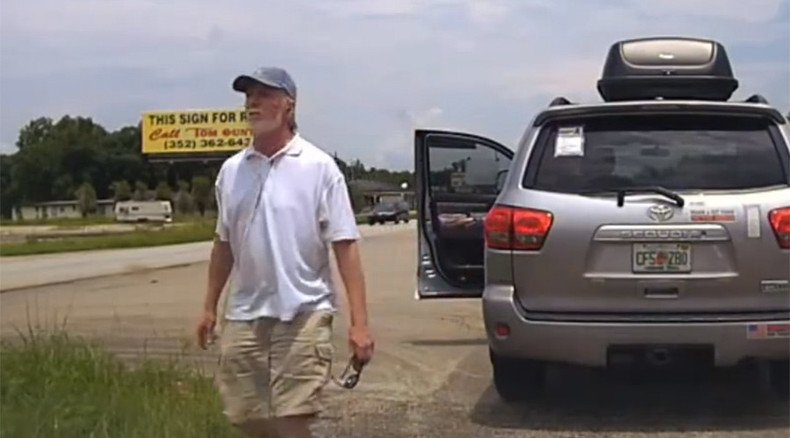 A US police officer used a Taser against an unarmed driver in Bradford County, Florida, according to footage from the county sheriff who explained the late middle-aged man approached a policeman in an "aggressive" manner.
Bradford County Sheriff Gordon Smith, who uploaded the video on his Facebook page, says a local officer Jay Raulerson "was confronted with a dangerous situation" during a call to assist a motorist.
Raulerson saw a silver Toyota whose driver was "attempting to wave down vehicles." It is not yet clear what caused the driver to stop.
The man – in late middle-age and "armed" with sunglasses, as seen in the video - jumped out of his car and started approaching the officer. Sheriff Smith said the man was acting "aggressively," which prompted the officer to defend himself.
"With literally seconds to decide his response, Officer Raulerson used a less than lethal tactic to bring the situation under control," said the sheriff. In the video it is clearly seen that the officer used a Taser on the driver.
The "suspect" was taken into custody "for a medical evaluation prior to pursuing any criminal charges," the sheriff added.
However, the driver could count himself lucky, as in similar cases in the US people have been shot.
READ MORE: Police brutality: How UK cops disarmed knife attacker and why it stirred debate over US practices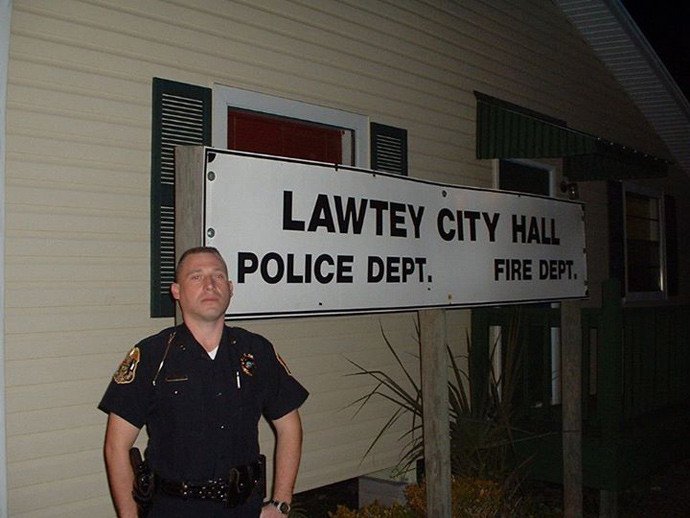 READ MORE: Iowa cops shot unarmed bystander 5 times, lied about the incident
The majority of Facebook users supported the "good job" the officer did while confronting "the aggressive" man.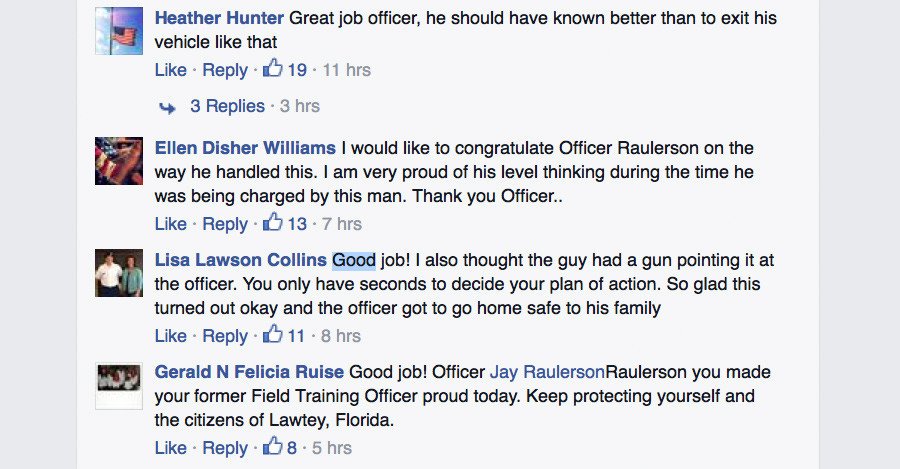 Some of them called the actions of the man, who looked to be in late middle-age, "very foolish", adding that police have "to defend themselves."
However, there were a few who doubted the "great" actions of the officer and didn't understand why the officer used a Taser on the unarmed man.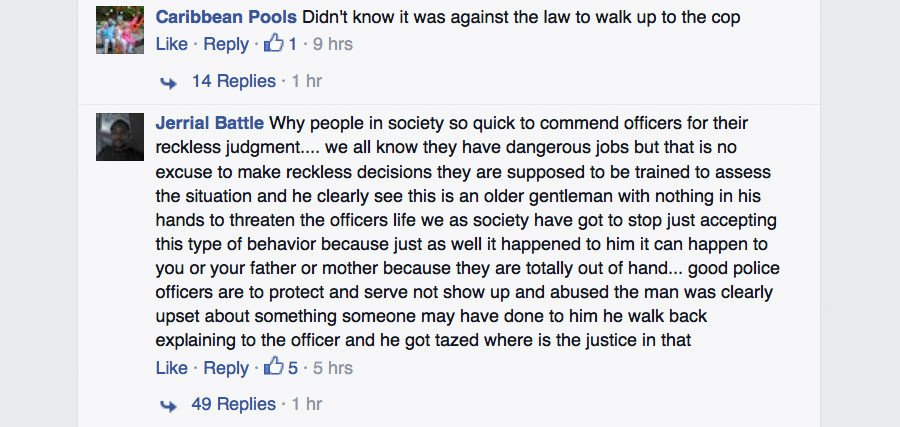 READ MORE: Where's the outrage? White South Carolina teen gunned down by cop gets no attention
"If that's what Bradford County police think a threat is I'm glad I don't live there. Walking toward someone is not an excuse to TASER them. What a disgrace," said one more comment.
Raulerson thanked all the users who praised his 'fearless and quick' actions.
"I just want to tell all those that have been supportive of me on here that I appreciate it. To the haters, keep on hating, I really don't care," he wrote.
You can share this story on social media: