Bodybuilding could be causing a new eating disorder in men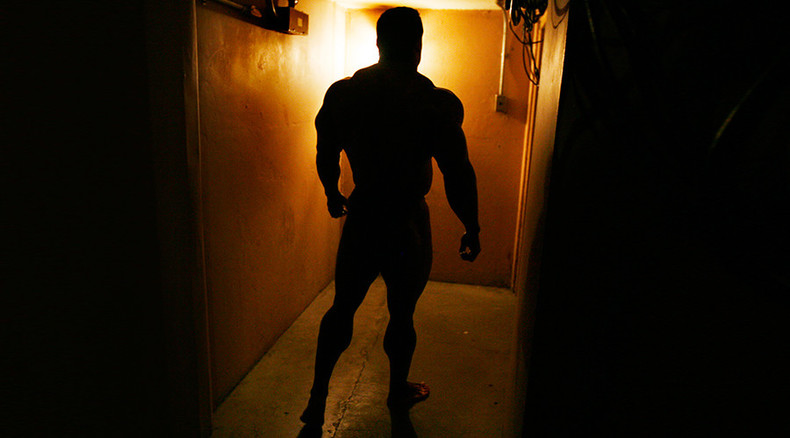 The explosion in popularity for body-building supplements such as protein powder and creatine tends to be associated with the push for good health and fitness, but the men using them may be powering an eating disorder, a new study says.
More worryingly, the lead author of the study said these legal supplements aren't regulated by the Food and Drug Administration and could cause serious problems such as diarrhea, kidney disease and renal failure, Reuters reported.
As society gradually continues to objectify men's bodies as it does women's, the desire for many men to obtain the ideal body type – lean yet muscular – has grown, a recent study by Alliant International University in Los Angeles argues. But with many men turning to bodybuilding supplements to promote lean muscle growth and power their workout routines, the increased use could actually end up damaging their bodies.
"Men are using the supplements in a way that is risky both to their physical health and their health in terms of relationships and their own emotional wellbeing," Richard Achiro of the California School of Professional Psychology said to Reuters. "It is an expression, or variance, of eating disorder behaviour in these men."
The study took a look at 195 men over the age of 18. These men used some type of appearance- and performance-enhancing drug (APED) within 30 days of taking the survey and also worked out at least two times per week. It found that there was a link between the amount of APEDs that gym-attending use and the extent to which they are dissatisfied with their body, lack self-esteem and perceive themselves negatively, all of which can be influenced by media and society.
More than 40 percent of the men polled said their use of body-building supplements had gone up, according to the Los Angeles Times. Nearly 30 percent also admitted that their health could be negatively impacted by these products.
"Overall, the current findings suggest that excessive legal APED use may represent a variant of disordered eating that threatens the health of gym-active men," the study's abstract reads.
As a result, researchers said that educating men about the issue should be a priority, since many probably don't even think they have a problem. Additionally, they said that the medical community should help individuals develop insight into issues other than body dissatisfaction (such as thoughts of unworthiness or gender-based conflicts) that could be fueling the use of APEDs.
"The way in which men's bodies are being objectified by the media is catching up rapidly to what has been done to women's bodies for decades," Achiro told Reuters. "It makes sense to believe that as that occurs men's mental health and emotional issues are going to be expressed more and more in eating disorder behaviour."