Hatchet-wielding 'Mad Max' shooter killed at Nashville theater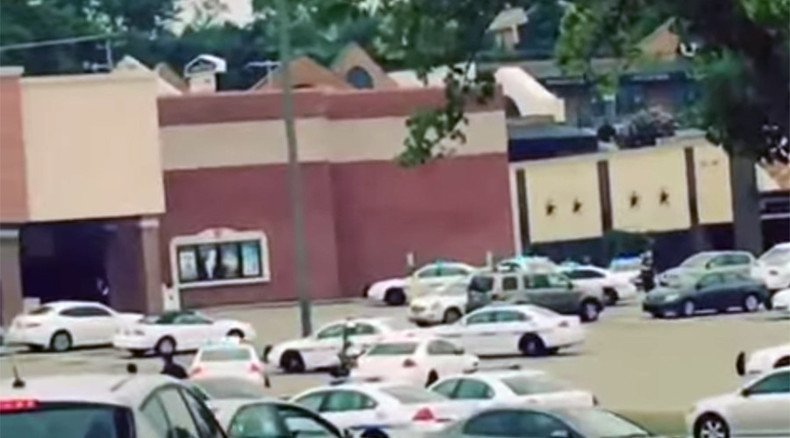 A man reportedly armed with a hatchet and a gun attacked a movie theater in a Nashville suburb during the showing of 'Mad Max: Fury Road', pepper-spraying the audience before being gunned down by the police.
Nashville police said that a SWAT team responded to an active shooter situation on Wednesday afternoon at the Carmike Hickory 8 theater in the 900 block of Bell Road in Antioch, Tennessee.
It is unclear whether the suspected shooter was killed by a police officer who helped evacuate the theater, or by the SWAT team that responded to the emergency. His dead body was found inside the theater after the SWAT secured the building.
Three patients have been treated for pepper-spray exposure, while one had "superficial wounds" probably caused by a hatchet, according to Brian Haas, public affairs officer for the Nashville Fire Department. He described the injuries as "bruises" on the person's shoulder.
Police say the shooter had two backpacks. One was retrieved on his body, while the other is still being inspected for possible threats.
The suspect wore a surgical mask, and reportedly pepper-sprayed the audience at the theater, according to police spokesman Don Aaron. The only person shot at the theater was the suspect himself, whom Aaron identified as a 51-year-old local man, but did not release his name.
The incident comes just two weeks after a gunman killed two and injured nine others in Lafayette, Louisiana.
You can share this story on social media: