Fowl no more: Chicken to get eggscellent 3D-printed leg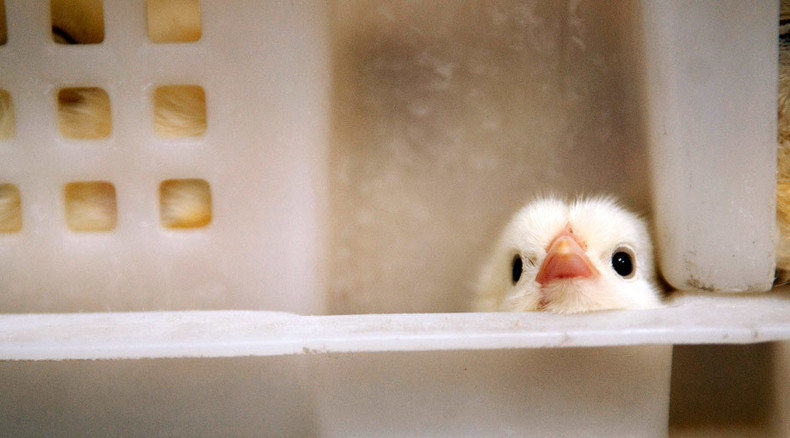 It may not be the first thing one would think about doing with 3D printing capabilities, but the popular technology is set to give a little chicken in Boston the ability to do something it simply can't do very well: Walk with a $2,500 prosthetic leg.
The problem doesn't stop with walking, though. According to owner Andrea Martin in Boston, three-month-old Cecily can't do much of anything thanks to a tendon in her right leg that was already busted when the chick popped out of its egg.
"She can't roost. She can't really do anything a normal chicken can do," Martin said to CBS Boston. "It started to allow her leg not to grow properly and bend her leg around. So it's basically useless for her right now."
As a result, Martin sought out experts at Tufts University near Boston to try and find a solution. There, Martin was told the chicken could either receive a prosthetic leg for roughly $2,500 or be put to sleep.
Martin chose surgery.
"It was a no-brainer," she told Reuters. "She needs to be able to live a normal life."
Dr. Emi Knafo of Tufts will perform the procedure, Reuters added. She will amputate the chicken's leg, then conduct a CT scan on the remaining leg, which will be used to construct a prosthetic. The prosthetic will then be created using a 3D printer.
After two weeks of rest, Cecily will be fitted for the leg. Knafo said she thinks this is the first time a 3D printer will have been used for a chicken's prosthetic.
As for Martin, she said she knows that the operation could run into problems but that she believes the whole thing will work out in the end.
"Anytime you do surgery on a bird, it's a risk," she said. "But I am optimistic. I think this will make her very happy. It's worth it."