Sandra Bland's family sues Texas trooper, county jail for wrongful death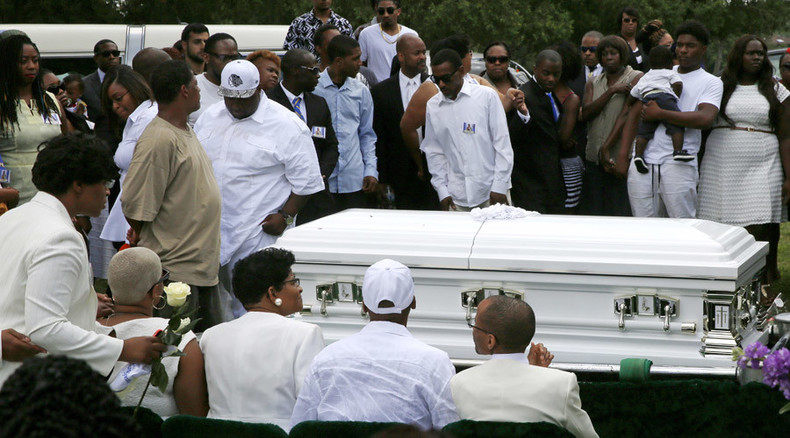 The family of Sandra Bland has filed a wrongful death lawsuit against Texas law enforcers, saying that their actions caused the black woman's apparent suicide in a county jail.
The family claims that Bland's constitutional rights were violated by Texas trooper, Brian Encinia, who made the arrest, the sheriff's office and the prison staff.
Encinia "intentionally, willfully, wantonly, and unreasonably deprived Sandra Bland of her rights, privileges and immunities secured by the US Constitution," the suit said.
The trooper assaulted the woman himself and then falsified an allegation of assault "for purposes of taking her into custody," it added.
The paper, which filed at a federal court in Texas, also named the Texas Department of Public Safety, Waller County, the county's sheriff's department and two jailers as defendants in the case.
The lawsuit stressed that Bland told the prison staff that she previously made a suicide attempt, but she was still kept in a cell alone "with a variety of inappropriate items … including a large garbage can, garbage bags, exposed beams, cords and other items."
According to the suit, the jail workers failed to appropriately respond when the woman didn't eat her meals and had "bouts of uncontrollable crying."
Bland was also forbidden from contacting her family and friends via telephone on July 12 and 13, it added.
The relatives announced that they would be seeking financial damages, but did not specify the sum in the claim.
White Texas trooper Encinia pulled over 28-year-old Bland for a minor traffic violation 50 miles north-west of Huston on July 10.
The stop quickly escalated into a verbal exchange, which led to the arrest of the African-American woman on charged with assaulting an officer.
Three days after being put in custody, Bland's body was discovered in her cell with a trash bag around her neck.
The autopsy ruled that the cause of death was suicide, with none of her injuries indicating violent homicide.
Jail authorities faced accusations that the woman took her own life on account of racist treatment.
Allegations surfaced that Bland was killed by the police and her mugshot at the station was made postmortem.
READ MORE: New Sandra Bland footage released to dismiss rumors of violent mistreatment
An inquiry by the Texas commission on jail standards ruled that the facility where she was held didn't meet even the minimum standards, including lack of training for the staff and failure to check on inmates at least once an hour.
Bland family lawyer, Cannon Lambert, told the press in Huston on Tuesday that they're asking the US Department of Justice to investigate the woman's death.
"This family has been searching for answers for three weeks now. The number one question is: what happened to Sandra Bland?" Lamber said.