Armadillo strikes back! Texan man in hospital after trying to shoot animal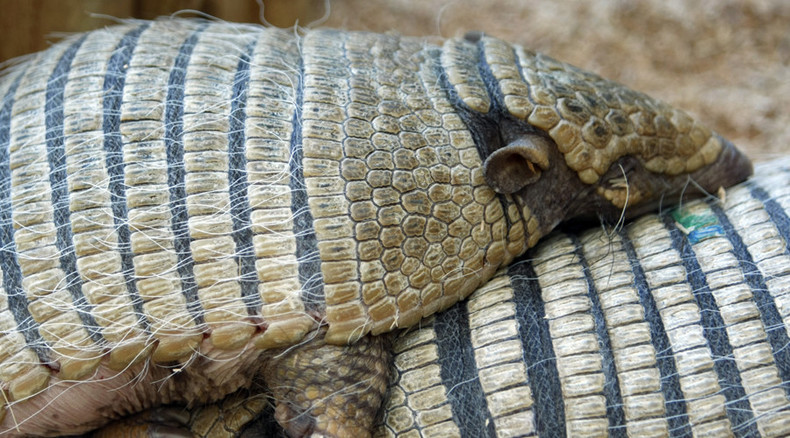 An East Texan man is in hospital – and no doubt, in shock – after he attempted to gun down an armadillo, and ended up with at least one bullet in his jaw instead.
The man went outside his home in Marietta, southwest of Texarkana, at about 3am Thursday, noticed an armadillo on his property and tried to shoot the animal, according to Cass Country Sheriff Larry Rowe.
"His wife was in the house. He went outside and took his .38 revolver and shot three times at the armadillo," Rowe added.
But it didn't go according to the plan: at least one of the three bullets ricocheted and hit the man, who was airlifted to a medical facility, and his jaw wired shut.
The location of the armadillo, in its turn, remains unknown.
"We didn't find the armadillo," the sheriff said.
It's not the first time that armadillos have their revenge: in April, a man's elderly mother-in-law was wounded in the back after he attempted to kill the animal in Lee County, Georgia.
In the south of the US, armadillos are considered a pest by some people, as they dig lawns, plants and crops.