Off-duty New Jersey trooper fires at retreating teens who knocked on wrong door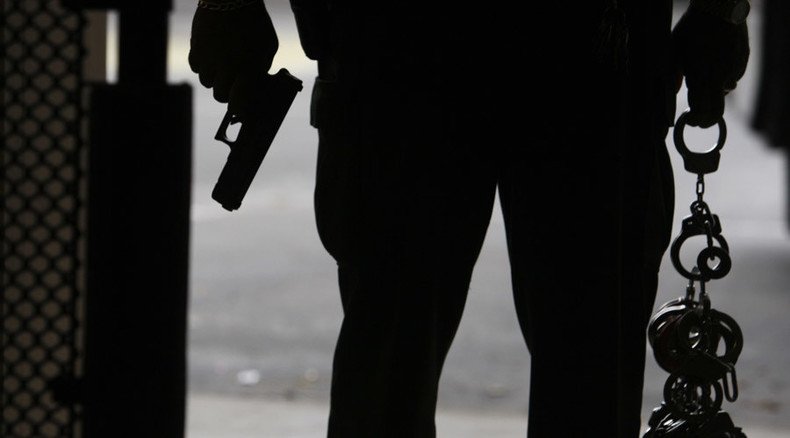 An off-duty New Jersey state trooper is under investigation for shooting at a car full of fleeing teenagers who said that they mistakenly knocked on his door thinking that it was a friend's residence.
The encounter occurred early Sunday morning at a home owned by Kissinger Barreau, a 2009 graduate of the New Jersey State Police Academy, according to NJ Advance Media. The state Attorney General's office said their initial probe of the incident found that the three teens knocked on the front and back doors of Barreau's residence in Sparta, New Jersey believing they were at the home of a friend. The off-duty trooper, meanwhile, thought the teens were burglars, the Attorney General's office said.

One of the teens involved, 18-year-old Jesse Barkhorn, identified himself, as well as 18-year-old John Baker and 19-year-old Matthew Mayer, to NJ Advance Media as the three teens at the scene. Sparta police scanner recordings indicated that Mayer identified himself when "the homeowner confronted him at the door." The trio fled the trooper's property once they realized they were at the wrong residence.

The trooper followed them into the street, according to the Attorney General's office. He tried to stop the vehicle, then fired three rounds, one of which hit a tire.

"We realize it's a gun and we panic. I'm like 'dude, dude, dude, accelerate,'" Barkhorn said.

No one was hurt, but the car could not go more than about a mile and a half. Barreau pursued, according to the scanner audio, but eventually stopped and returned home.

Barreau later told police "they almost ran him over," the recording revealed. He also told officials he had identified himself as a law enforcement officer. Barkhorn countered, saying the officer did not identify himself.

Once their car was stopped, the teens phoned local police. They were taken into custody. Barkhorn said he was held for nine hours on the scene and at local and state police facilities, adding that they were told they were arrested for attempted burglary. The trio was eventually set free.

No one has been charged in connection with the incident. Barreau will remain on active duty during the investigation, according to CBS New York.

Two former New Jersey prosecutors told NJ Advance Media that, based on news reports of the incident, the trooper should have restrained himself before firing.

"This officer should have controlled himself," said former Union County Prosecutor Ted Romankow. "To start waving a gun and shooting, I think is beyond the pale."
Romankow added that if the trooper believed the teens were trying to hit him with their car, the shots may have been justified. But the state Attorney General's office has not suggested that was the case.

Former Morris County Prosecutor Robert Bianchi said the trooper could face one of many charges, depending on whether he is considered as a law enforcement agent or a private citizen during the incident. If his actions are deemed that of a police officer, he will be subject to state guidelines that say an officer cannot shoot at a moving vehicle "except as a last resort to prevent imminent death or serious injury."

"There was no danger to him, there was no felony he was stopping," Bianchi said. "He doesn't know them to be a danger in any way. They're fleeing from him."

If he's not treated as an officer for his role in the shooting, he could still face several other charges, Bianchi said.
You can share this story on social media: