Black woman found dead in Cleveland jail cell, family demands answers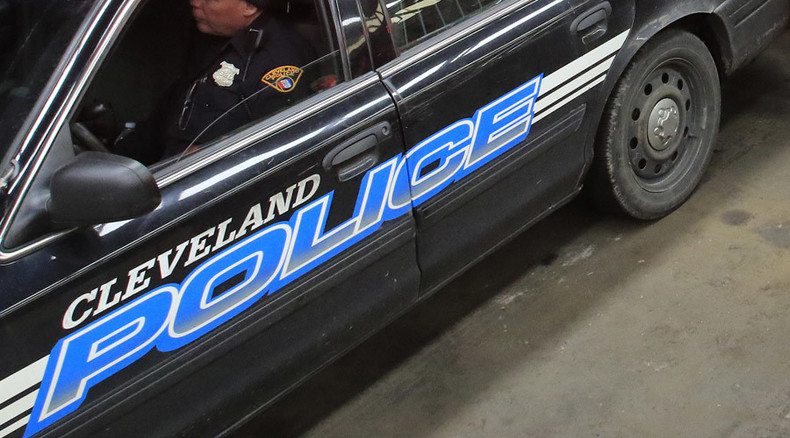 A black woman has been found dead in her prison cell near Cleveland, Ohio, police said, adding that the autopsy "revealed no suspicious injuries." Her family, however, claims she was "perfectly fine" a day before she died.
The sister of Ralkina Jones, 37, told the Cleveland.com news website that she talked to her sister on the eve of her death.
"She was perfectly fine. She didn't complain of nothing, saying she was hurting or anything," Renee Ashford said.
"[My sister] would want us to find out why. You can't just tell me one minute I seen my sister, then the next day she dead. That don't even make sense. And it's just, 'I can't help you. I can't tell you.' Like, no. That's un-human."
READ MORE: Unarmed black man shot in head by cop during Cincinnati traffic stop
The oldest of seven children, Jones had an 11-year-old daughter. "She was a go-getter… She was the person who held us together," Ashford said.
Police have released a report where they explained the details about Jones's death and her arrest. They said that the victim's body was found in Cleveland Heights Jail Facility "during a routine jail check of prisoners."
"Squad personnel were unable to locate any vital signs and it was determined by CHFD paramedics that Ms Jones was deceased."
The Cuyahoga County Medical Examiner is now investigating the cause of woman's death, said police, adding that the "autopsy was completed" Monday and "revealed no suspicious injuries."
"The exact cause of death will be determined by the medical examiner pending further studies."
Jones was arrested Friday after a confrontation with her ex-husband. She was taken into custody "on charges on felonious assault, domestic violence and child endangerment," police said.
READ MORE: 'What happened in that jail?' FBI to probe death of black activist found hanging in Texas cell
According to Cleveland police, Jones "was being treated for several medical conditions that were documented during her intake process and she administered her prescribed medication as directed."
On Saturday, the jail's administrator "observed Ms Jones to be lethargic" and called emergency services. She was transported to hospital but then sent back to jail a few hours later.
READ MORE: Native American civil rights activist found dead in Mississippi jail cell
On Sunday, paramedics recorded Jones' vitals normal and she was observed "overnight through routine checks," police said.
"She was later found unresponsive in the bed of the holding cell."
The scandal comes shortly after another black woman was discovered dead in her cell. A 28-year-old African-American activist, Sandra Bland, was found hanged in jail cell in Waller County, Texas, on July 13. Three days prior to her death, she was detained for allegedly assaulting a state trooper during a traffic stop.
READ MORE: 'I will light you up': Sandra Bland arrest footage released after suspicious jail death
Bland's autopsy report showed that she committed suicide by hanging. None of the injuries on her body were found to be consistent with a violent homicide.
A police dashboard video showed Bland's confrontation with the trooper. Brian T. Encinia is seen pointing a stun gun at Bland and threating to drag her out of the car.
A video from the arrest taken by a bystander showed the officer forcing Bland to the ground as they argued. The black woman was on the way to Texas to begin her job at Prairie View A&M University.
While Bland's family acknowledged the possibility of Sandra struggling with depression, they continue to dispute the suicide ruling. Bland's death caused an explosion of outrage on Twitter, where her case has been placed alongside other police brutality victims, such as Michael Brown, the 18-year-old black man killed last year in Ferguson, and Freddie Gray, a black man who died after an arrest by the Baltimore police.
You can share this story on social media: