Gov't hits Fiat Chrysler with record fine, 500k truck buyback
Published time: 27 Jul, 2015 17:04
Edited time: 27 Jul, 2015 17:27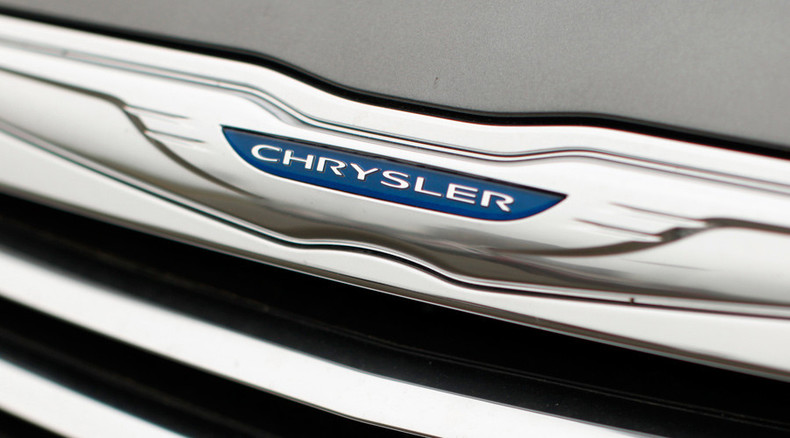 Fiat Chrysler will offer to buy back more than 500,000 Dodge Ram trucks, repair or trade in a million Jeeps, and pay a record civil fine of $105 million, after reaching a settlement with the US government over safety issues that have prompted over two dozen recalls.
According to terms of the settlement, made public Sunday by the US Department of Transportation, Fiat Chrysler will offer to buy back or repair 578,000 Dodge Ram pick-up trucks, made between 2008 and 2012, that have defective steering parts. It will also have to offer trade-ins or pay for repairs for over a million older Jeep models with rear-mounted gas tanks the government says represent a fire hazard.
The buyback and fines were part of a larger settlement between the automaker and the US government over allegations of misconduct in 23 recalls, affecting over 11 million vehicles.
Breaking: Fiat Chrysler has agreed to buyback more than 578,000 trucks -- mostly 2008-2012 Ram trucks

— David Shepardson (@davidshepardson) July 26, 2015
"Today's action holds Fiat Chrysler accountable for its past failures, pushes them to get unsafe vehicles repaired or off the roads and takes concrete steps to keep Americans safer going forward," Transportation Secretary Anthony Foxx said in a statement. "This civil penalty puts manufacturers on notice that the Department will act when they do not take their obligations to repair safety defects seriously."
The total sum of the fines the company will have to pay may exceed $105 million, greater than the $70 million fine previously levied against Honda Motor Co. over the failed recall of exploding airbags made by Takata Corp. In addition to the $70 million initial fine, Fiat Chrysler will have to spend at least $20 million to meet performance requirements detailed in the settlement, and pay another $15 million if the federally appointed recall monitor finds any further violations.
Dodge Ram models included in the buyback are from the 1500 series, made between 2009 and 2012, the 2008 Ram Mega Cab 4x4, and the 4x4 models in series 2500, 3500, 4500 and 5500 made from 2008 to 2012. The settlement also encompasses the 2009 Chrysler Aspen and Dodge Durango sport utility vehicles, and the Dodge Dakota pickups made from 2009 to 2011.
While the exact number of trucks the company will have to buy back is to be determined, AP estimated buying back just a quarter of the vehicles affected could set Fiat Chrysler back $2.5 billion, based on the projected value of the trucks and accounting for depreciation. The company is allowed to repair and resell the trucks it buys back, however. Fiat Chrysler said more than 60 percent of the trucks have already been repaired.
Founded in 1925, Chrysler was one of the major US automakers for decades. The company merged with Germany's Daimler in 1998, but the alliance failed in 2007. The company had to be bailed out by US taxpayers following the 2008 financial crisis. Italy's Fiat later acquired a controlling interest in the company and officially merged with it in 2014. Together with Ford Motor Co. and General Motors, Fiat Chrysler is considered one of the "big three" US carmakers, and one of the world's top ten.