Listening in on a butt dial not illegal, rules US court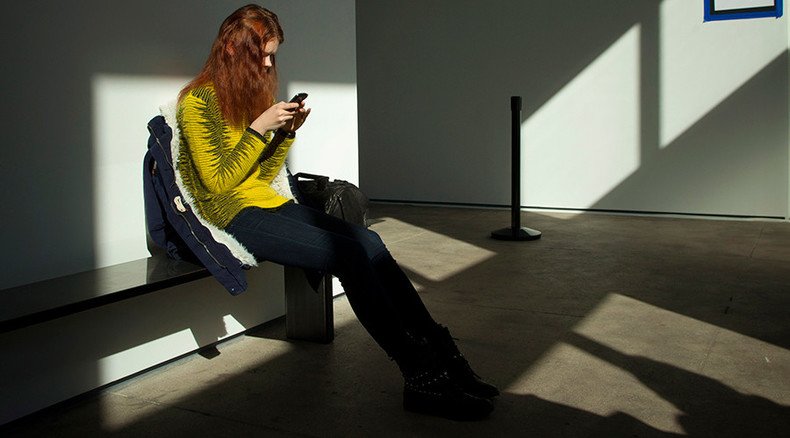 A bizarre but landmark court case has wrapped up in Cincinnati, in which a federal appeals court voted in favor of a secretary who was sued for noting down and recording 91 minutes of an incriminating accidental phone call from a superior.
"A person who knowingly operates a device that is capable of inadvertently exposing his conversations to third-party listeners and fails to take simple precautions to prevent such exposure does not have a reasonable expectation of privacy," wrote Judge Danny Boggs, who compared the dangers of butt dialing to those of leaving the curtains open, only to see strangers peering inside your home.
In October 2013, Cincinnati/Northern Kentucky International Airport Chairman James Huff and another member of the board, Larry Savage, were at an airport conference in Bologna, Italy. To book a meal in a restaurant at the end of the day, Huff called the CEO's secretary Carol Spaw, who was back in Kentucky.
Minutes after the call was made, Spaw received another, from the same caller. It was Huff again, but after calling out "Hello!" several times, she realized that he was unaware that he was on the phone.
Planning to put down the phone, Spaw listened in and realized Huff and Savage were discussing the firing of her immediate boss, airport CEO Candace McGraw. As a show of loyalty, Spaw noted down exact phrases in the conversation, and then brought in an iPhone to automatically record the talk.
She then gave the transcript to McGraw and the rest of the board.
The incident set off an internal battle between the CEO and the board. By December 2013, Huff, his wife Bertha – who was discussed in one segment of the conversation – and Savage filed a wiretapping lawsuit against Spaw. The airport provided her with $60,000 to mount her defense.
Early in 2014, Huff and Savage were ousted from the board for spending an excessive $250,000 on foreign trips and food in the previous three years, somewhat aptly, considering the origin and nature of Huff's call to Spaw. McGraw remains the CEO.
The district court ruled in favor of Spaw, causing the Huffs to file an appeal. Judge Boggs was not swayed by the legal argument, which suggested that the initial verdict opened up a possibility of future invasions of privacy, though Boggs did concede that listening in on the part of the call when Huff spoke to his wife in their private hotel room could have been a violation of the law, and sent that part of the ruling for review.
In his ruling, Boggs also supplied Huff with a link to "Prevent Unwanted Butt Dialing With Smart Pocket Guard," a review of an app that might help Huff avoid similar incidents in the future.
Previous cases involving butt dialing have also landed criminals in jail, as they discussed what to do with stolen goods and negotiated a drug deal, as well as when a man illegally called a woman who took out a protective order against him.
You can share this story on social media: