Cache & carry: LA cops discover 1,200 firearms in dead man's house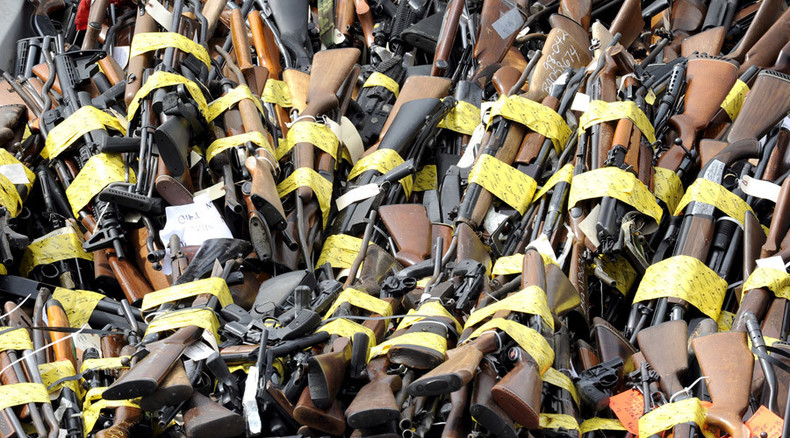 Los Angeles police investigating the home of a deceased man found an arsenal of more than 1,200 guns and some two tons of ammunition. They reported difficulties removing the weighty cache.
"Our truck couldn't carry it all," LAPD Commander Andrew Smith told the Los Angeles Times. "We had to go back and make another trip."
Most of the guns were never fired and some were still wrapped with price tags attached when the officers found them.
The owner of the staggering stash was found dead inside a parked vehicle down the street from his home in Palisades Drive. Coroner's office said Monday it could not immediately establish the cause of the death, but police say no foul play is suspected.
The authorities say they found no evidence that the arms cache may have any criminal link. However, as they are baffled about why the man needed so many weapons, the police are planning to run checks on the pieces.
"We have a lot of work to do," Smith said. "Running the background, history and legality of these weapons is going to require a tremendous amount of time.
"It's not a crime to have a large number of weapons so long as they were legal to own and legally obtained," he added. "We want to make sure that's the case."