'Flash' in pan: Firefox ban on Adobe plugin lasts 2 days, calls for its end remain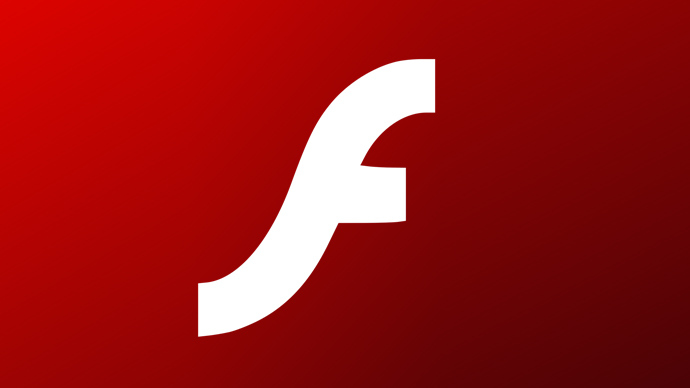 Mozilla is allowing Adobe Flash to run on its Firefox browser again, after blocking the plugin for two days over security vulnerabilities. Tech experts have called for an end to Flash, widely loathed for security and compatibility reasons.
Flash was reinstated Wednesday after Adobe issued an update fixing the vulnerabilities which had prompted Mozilla to block the plugin two days earlier.
The day before Mozilla pulled the plug, Facebook's chief security officer Alex Stamos spoke out against the plugin calling for Adobe to kill it once and for all.
It is time for Adobe to announce the end-of-life date for Flash and to ask the browsers to set killbits on the same day.

— Alex Stamos (@alexstamos) July 12, 2015
"It is time for Adobe to announce the end-of-life date for Flash," the security chief wrote in a tweet on Sunday.
Head of Firefox Support Mark Schmidt quickly followed suit, excitedly announcing that Flash had been blocked by default on all versions of the browser, meaning Firefox users had to switch browsers if they wanted to access Flash content.
BIG NEWS!! All versions of Flash are blocked by default in Firefox as of now. https://t.co/4SjVoqKPrR#tech#infosecpic.twitter.com/VRws3L0CBW

— Mark Schmidt (@MarkSchmidty) July 14, 2015
"To be clear, Flash is only blocked until Adobe releases a version which isn't being actively exploited by publicly known vulnerabilities," Schmidt clarified in a follow up tweet. The update appeared 2 days later.
Mozilla co-founder and JavaScript inventor Brendan Eich foreshadowed this Flash-bashing momentum with a tweet of his own on Saturday.
I uninstalled Flash.

— BrendanEich (@BrendanEich) July 11, 2015
Last week it emerged that Hacking Team, a spyware company, had been exploiting Flash to remotely commandeer people's computers and infect them with malware. The revelation was made after unknown hackers managed to hack Hacking Team and post their internal company documents on Twitter. The leak also disclosed that the FBI and other federal agencies were among the compromised company's clients.
Update: The latest version of #Flash, released yesterday, resolved the recent security risks & is once again enabled by default in Firefox.

— Firefox (@firefox) July 15, 2015
Apple has been pulling the Flash-hating bandwagon for years. The late Steve Jobs disliked Flash so much that he wouldn't include it in Apple's mobile operating systems; iPhone and iPad users can't use Flash or see any content that does. The Silicon Valley legend excoriated the technology in a 2010 open letter for being "the number one reason Macs crash" and said that "Symantec had recently highlighted Flash for having one of the worst security records in 2009."
Jobs also noted that Flash was "100% proprietary," meaning that it was fully owned by San Jose-based Adobe Systems, which has sole control over the software's pricing and future enhancements.
RIP Adobe Flash, 1995-2015. pic.twitter.com/Wct6Va8VHP

— Jeff Waugh (@jdub) July 14, 2015
Though its demise seems to have been postponed for the time being, Flash seems to be on the way out. Just a decade ago, it was everywhere. At the time of its launch in 2005, YouTube relied entirely on Flash to play its videos. By 2010, the video giant had changed to HTML5, a non-proprietary software standard that is widely considered superior. By 2015 only 10.6 percent of websites were using Flash in any way, according to technology survey company W3Techs.