​Missouri executes first inmate since Supreme Court upheld lethal injections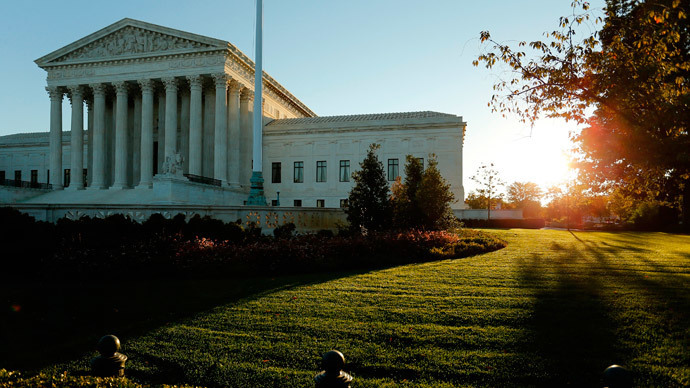 The state of Missouri executed a convicted murderer on Tuesday, marking the first time an individual has been put to death by authorities in the US since the Supreme Court recently upheld the use of lethal injections for capital punishment.
Having been convicted of murdering a 19-year-old woman at a traffic stop back in 2001, David Zink was executed and pronounced dead at 7:41 pm, Reuters reported, citing a spokesman for the state correctional department. The 55-year-old Zink was killed by lethal injection, which is a method that the Supreme Court officially sanctioned by about two weeks ago, despite attempts by anti-death penalty advocates to ban it.
"David Zink callously took a young woman's life, and it is fitting he pay by losing his own," Missouri Attorney General Chris Koster said in a statement. "The horror and fear 19-year-old Amanda Morton must have felt after being kidnapped by David Zink that July night is truly unimaginable."
David Zink Put to Death http://t.co/xKpBWVovdipic.twitter.com/tjLrXHYiMH

— KOLR10 KOZL (@kolr10kozl) July 15, 2015
Law enforcement found Morton's body in a cemetery. She had been strangled and stabbed in the neck. An outline for the case seeking an opinion from the Missouri Supreme Court stated there were also signs of sexual assault and that Morton had incurred "between 50 and 100 blunt force injuries," the Washington Post reported. The court did not weigh in on the case.
During Zink's final statement, which was obtained by Reuters from state officials, the inmate apologized to Morton's family and friends.
"I hope my execution brings them the peace and satisfaction they seek," he said
READ MORE: Supreme Court upholds lethal injections
Prior to Zink's execution, his lawyers petitioned the US Supreme Court to halt the process. His lawyers launched several appeals, some of which argued that the Court needed to determine whether the death penalty itself was constitutional. These petitions were denied.
Zink was killed using a cocktail of drugs, which included pentobarbital, according to Reuters. Pentobarbital causes respiratory arrest leading to death when applied in high doses. Opponents of lethal injection argue that it is difficult to measure out dosages of this drug and that it can cause unnecessary pain for death row inmates.
In a 5-4 ruling in late June, however, Supreme Court Justice Samuel Alito delivered the court's majority opinion, stating it has been "settled that capital punishment is constitutional," and that therefore there must be a constitutional method for carrying it out.
READ MORE: Trade group wants pharmacists to stop making lethal injection drugs – report
"Because some risk of pain is inherent in any method of execution, we have held that the Constitution does not require the avoidance of all risk of pain... After all, while most humans wish to die a painless death, many do not have that good fortune. Holding that the Eighth Amendment demands the elimination of essentially all risk of pain would effectively outlaw the death penalty altogether," the opinion read.
The Supreme Court did not directly address the constitutionality of capital punishment in general, however. Justices Stephen Breyer and Ruth Bader Ginsburg argued that "it is now time to reopen the question" and suggested "that the death penalty, in and of itself, now likely constitutes a legally prohibited 'cruel and unusual punishment.'"