Michigan judge jailed children for refusing to see their father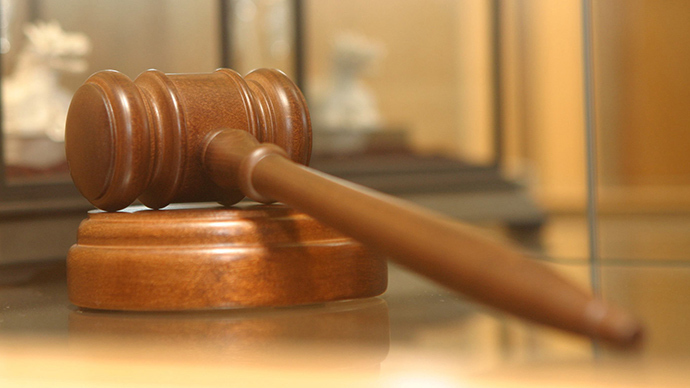 ​In a divorce dispute taking an odd and ugly turn, three children were jailed for contempt of court after refusing a Michigan judge's order to have a relationship with their father. The children, ages nine, 10 and 14, were locked up for about two weeks.
On Friday, however, Oakland County Family Court Judge Lisa Gorcyca released the children from the county juvenile detention facility and sent them to a summer camp, though it's unclear exactly what will happen after that camp has concluded.
"The court agrees with the children's guardian's recommendation as to the best interests of the children," Gorcyca said Friday, according to the Detroit Free Press. "The court finds that is in the children's best interests to grant the father's and the guardian ad litem's motion to allow the children to attend summer camp. Children's Village is to facilitate the transportation."
The situation made national headlines after a June 24 custody hearing, during which Gorcyca berated Maya Eibschitz-Tsimhoni for "brainwashing" her children.
"Your children — you need to do a research program on Charlie Manson and the cult that he has," Judge Gorcyca told the mother, according to court transcripts. "Your behavior in the hall with me months ago, your behavior in this courtroom ... is unlike anything I've ever seen in 46,000 cases," said Gorcyca.
Judge sends 3 siblings to jail for refusing to see their dad; Compared them to 'Manson Cult' http://t.co/fxgbeDj2xspic.twitter.com/teuVrLEM1d

— WPEC CBS12 News (@CBS12) July 10, 2015
"This is not normal behavior," the judge told 14-year-old Liam Tsimhoni. "No adult in this courtroom, except one, thinks this is normal. Every single adult in this courtroom thinks you have been brainwashed."
"I do apologize if I didn't understand the rules," the boy said at the hearing, "but I do not apologize for not talking to (the father) because I have a reason for that, and that's because he's violent and I saw him hit my mom, and I'm not going to talk to him."
Calling him a "defiant, contemptuous young man," Gorcyca ordered Liam locked up at the Children's Village, a juvenile detention center in Michigan's Waterford Township.
"I didn't do anything wrong," the boy said.
"No, you did," Gorcyca said. "I ordered you to talk to your father. You chose not to talk to your father. You defied a direct court order. It's direct contempt so I'm finding you guilty of civil contempt."
His younger siblings, 10-year-old Roee, and 9-year-old Natalie were also locked up and forbidden contact with their brother, mother, or anyone from her side of the family.
Their court-appointed attorneys said the children refused to cooperate, and in some cases would not even talk to the lawyers. The mother's lawyer withdrew from the case several days later, citing delinquent fees, reported the local newspaper The Daily Tribune.
Michigan judge throws kids in jail because they won't eat lunch with their dad http://t.co/yAbT6H5Q4Mpic.twitter.com/E61GX5e7SZ

— Raw Story (@RawStory) July 9, 2015
"It's a constitutionally horrific situation," Jennifer Hoult, the New York lawyer who is handling legal action on behalf of all three children, told the New York Observer. "The order of incarceration reads like a rendition order."
"She ordered them to have feelings and relationships the judge wanted them to have, which violates their basic constitutional rights," Hoult added. "Whatever is going on with the parents, there's no reason the children should be incarcerated."
According to the Detroit Free Press, Omer Tsimhoni is a traffic safety researcher and GM engineer who often works at a research lab in Israel. Omer and Maya split up in 2008, with Maya getting physical custody of the children. The father was never charged with any crime.
Omer Tsimhoni "desires a resolution to the current circumstances that would allow his children to live in a healthy home and not the Children's Village," said a new release from his lawyer, Keri Middleditch.
Washington Post blogger Radley Balko called Gorcyca's drastic decision a "symptom of a wider problem — the use of the criminal justice system to address problems that are better addressed by parents, communities, religious institutions and families."
The Detroit Free Press described the judge as someone "known for her normally pleasant demeanor in court." After looking into Gorcyca's family and personal history, Balko found a reference to battle with breast cancer. Her husband, former District Attorney David Gorcyca, has been sued over prosecuting a kindergarten teacher in 2005 and the parents of an autistic girl in 2007, on charges of sexual abuse; in both cases the suspects were vindicated only after lengthy legal battles.
"Whatever the cause, her actions in this case alone show that she's unfit to be a judge, least of all a family court judge," Balko concluded.