​Hard luck story: Inmate's painful 6-day erection costs NYC $750k in damages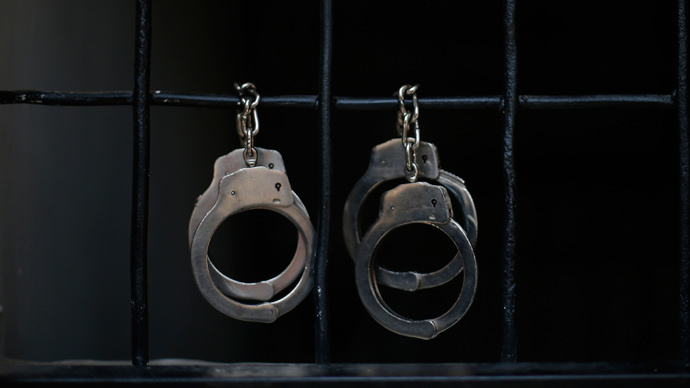 The City of New York has paid a former jail inmate $750,000 after detention center staff failed to address a painful six-day erection which left him impotent. The man said he was treated "worse than a dog" by workers at the facility.
Rodney Cotton, 51, experienced the hardcore symptoms while serving time at the Manhattan Detention Complex.
"It just started hurting," Cotton told the New York Post. "And I'm like, 'What the hell is going on?' It wasn't going down."
Seeking medical attention for the painful erection – a side-effect of an anti-depressant medication – Cotton asked to be taken to a prison medical clinic. But he received a stiff reply from staff members.
Since Cotton's symptoms began on July 4, 2011, he was told he'd have to wait until after the holiday weekend to see a physician – despite his obvious pain and "difficulty walking."
3 Rikers prison workers charged over inmate's death http://t.co/BhMGUnvfYypic.twitter.com/0Tx47KTNt1

— RT (@RT_com) June 11, 2015
"I had to wear briefs or boxers. I couldn't wear jeans,"Cotton told New York Daily News. "They had me walking around like that for almost a week."
Desperate and forced to fend for himself, Cotton faked chest pains so he could see a doctor. But he was only given ice packs and Tylenol for his erection.
He was finally taken to the hospital days later, and underwent surgery to relieve the swelling. And while doctors said the stitches would dissolve on their own, they did just the opposite.
The stitches became embedded in the inmate's skin, and no anesthetic was used when they were removed, according to Cotton's Manhattan Supreme Court lawsuit.
The hard times suffered by Cotton prompted him to file a $10 million lawsuit against New York City, the Department of Corrections, and the City Health and Hospitals Corporation in 2012.
"He suffered permanent injuries to his penis, including loss of function, mutilation of penis, continued pain and discomfort...," the lawsuit reads.
Texas woman sues police after being 'kicked, punched' by 4 cops after tampon request (VIDEO) http://t.co/diB5eCBSg7pic.twitter.com/rAEIpFtYn6

— RT (@RT_com) June 9, 2015
The suit climaxed in a $750,000 settlement, which Cotton received on Monday. That amount equates to $125,000 per day, for each of the six days he suffered the erection.
But given the choice, Cotton said he would choose manhood over money.
"If I had the choice between the reward and having my manhood restored, I'd have my manhood restored in a heartbeat," he said.
Meanwhile, Cotton has been forced to accept that his relationships with women will never be as they once were.
"I put up a facade," he said. "There's a young lady in the building who likes me. I'm scared to try anything with her. I take her out. I take her to Red Lobster. I take her to Outback. I do things for her son. But I don't think I'm going to try having sex with her. It would be too embarrassing."
The former inmate will use the settlement money to move to Atlanta, to be closer to his daughter. The 51-year-old was incarcerated for 39 years, including a sentence for manslaughter.
Cotton's six-day erection was a result of the anti-psychotic drug Risperdal, which he took for bipolar disorder. The painful side effect is listed on the website of the drug's manufacturer, Janssen.
You can share this story on social media: