Number of 'extremely proud' Americans drops by 3 percent – poll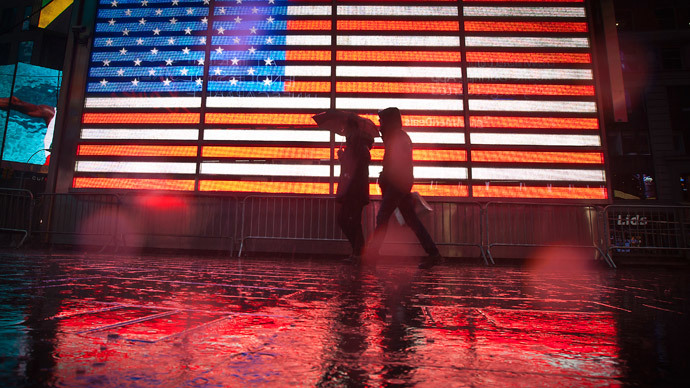 The number of Americans 'extremely proud' to be citizens of the US continues to fall, with a new Gallup poll revealing a three percent drop from the previous year.
Of those surveyed, 54 per cent said they're "extremely proud" to be Americans. In 2013 and 2014 that figure stood at 57.
According to Gallup, the number of those "extremely proud" has been declining steadily since peaking at 70 percent in the few years following 9/11.
The level of pride, however, still remains high with 27 percent saying they are "very proud" to be American, 14 percent "moderately proud," and just 4 percent being "only a little proud."
The amount of those who confessed to being "not at all proud" stands at 1 percent, the poll revealed.
READ MORE: 35% of Americans would consider leaving the US – study
The residents of southern states, as well as supporters of the Republican Party and elderly people, were the most likely to feel "extremely proud," the research said.
Some 61 percent of Southerners described having extreme pride, while the numbers in West stood at 46 percent.
As for political preferences, 68 percent of Republicans said they are extremely proud compared to 47 percent of Democrats.
The level of pride also increases with each age group, starting from 43 percent among those under 30, to 64 percent among US senior citizens.
The Gallup poll was based on telephone interviews taken between June 2 and 7 in all 50 US states and the District of Columbia.
The survey is published annually ahead of American Independence Day on July 4.