Relative triumph: Einstein impersonators set new world record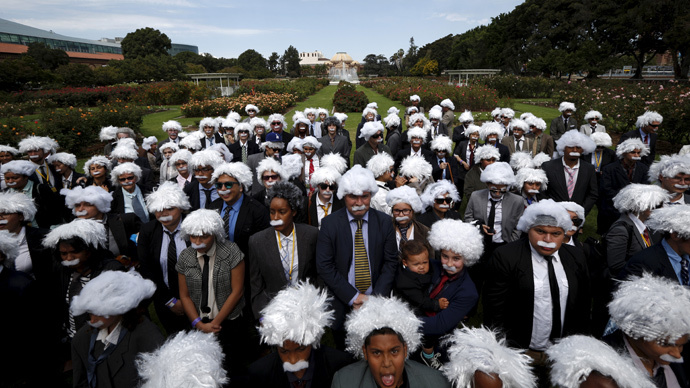 Although he died 60 years ago, Albert Einstein was alive and well in Los Angeles on Sunday. More than 300 look-a-likes gathered to break the world record for the most Einsteins in one place, sporting unruly white hair and mustaches.
Einstein's characteristic features abounded in the City of Angels, most of which looked like they were purchased from a party store.
But one man stood out from the crowd, capturing the true essence of the Nobel Prize-winning physicist.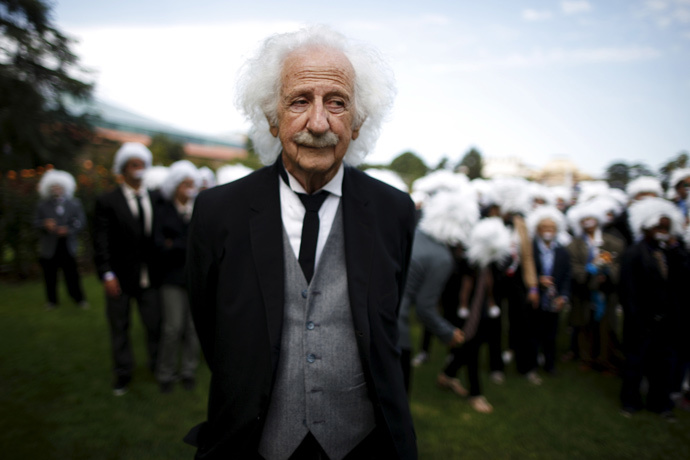 Dressed in a suit and tie that Einstein likely would have approved of, 81-year-old Benny Wasserman could have been the genius's twin brother. In fact, he's a professional Einstein impersonator and actor.
Despite being significantly older than most of the participants, Wasserman seemed to be having just as much fun as the rest of them. A group photo showed him sticking his tongue out with his younger counterparts, mimicking Einstein's most famous photograph.
A record number of "Einsteins" visited us today with @SchoolonWheels! pic.twitter.com/VSpSkRHrwH

— CA Science Center (@casciencecenter) June 27, 2015
The new world record breaks the previous one of 319 Einsteins in one location, set in March by elementary students at Black Pine Circle School in Berkeley, California.
But the event wasn't just about beating the previous record holders – it was actually for a good cause, benefitting School on Wheels, a homeless children's education group.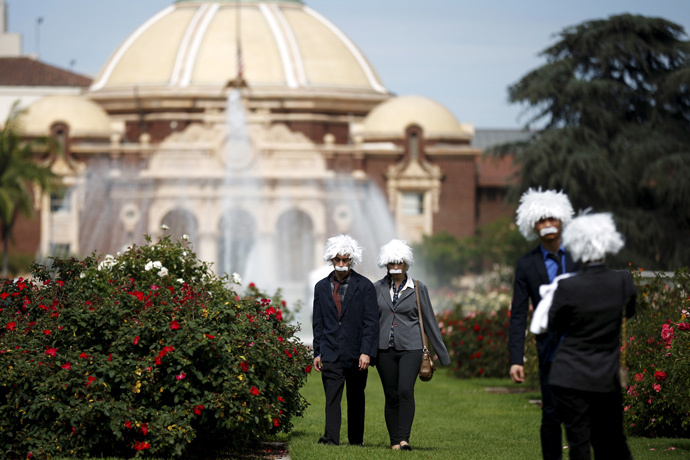 Although the non-profit group said on their Twitter account that the world record was indeed beaten on Sunday, it remains unclear just how many Einsteins turned up.
You can share this story on social media: