Millennials overtake baby boomers; minority babies outnumber white – Census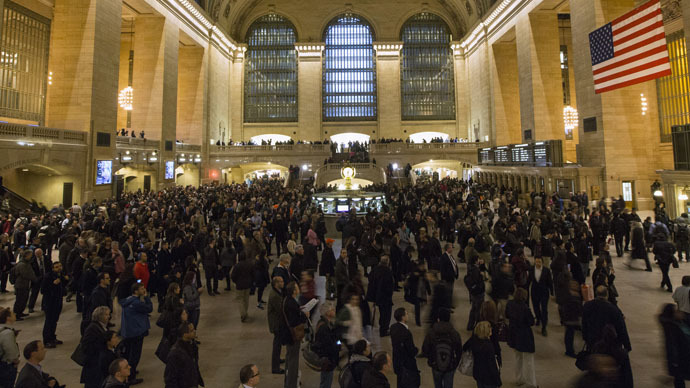 New information released by the Census Bureau shows that baby boomers are not the most populous generation for the first time in decades, and that white babies are outnumbered by minorities for the first time in the history of the census.
Millennials now form a quarter of the US population at approximately 83.1 million people, dethroning the baby boomers who number at 75 million, largely due to rising death numbers for baby boomers as the oldest members of this group approach 70 years of age.
By the Bureau's definition, anyone who was born between 1946 and 1964 is considered a baby boomer, and anyone whose birthday falls between 1982 and the new millennium is – you guessed it – millennial.
Millennials are also more diverse than previous generations, the Bureau found, with 44.2 percent being a member of a race other than white.
This trend seems to be continuing, as Americans younger than five years old are more ethnically diverse than ever. With 50.2 percent of these Americans being a race other than white, those under five years became a "majority-minority" for the first time in 2014.
The overall demographic face of America has felt this impact. The percentage of minorities in the United States climbed from 32.9 percent to 37.9 percent in the short 10 years between 2004 and 2014. Several states have also now become majority-minority: Hawaii (77.0 percent), California (61.5 percent), New Mexico (61.1 percent) and Texas (56.5 percent).
Though not a state, the District of Columbia is second on the list at 64.2 percent.
READ MORE: Whites the new minority in America by 2044
Other noteworthy statistics showed that California has the largest populations of Hispanics, Asians, American Indians and Alaskan Natives of any state in the US. Meanwhile, New York has the largest population of black Americans. All of these groups experienced increased population growth since 2013.
According to the Bureau, 10 states were home to a majority male population, led by Alaska with 52.6 percent. The District of Columbia, meanwhile, had the highest percentage of females in the US at 52.6 percent.
You can share this story on social media: