Investigators call for witnesses, video over LA police shooting of unarmed man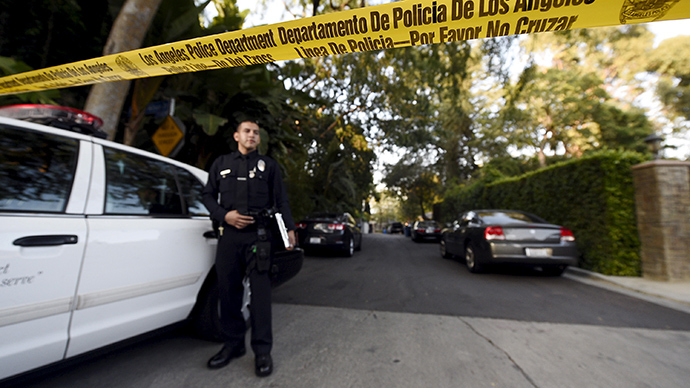 Witnesses and members of the public with video recordings are being asked to come forward in an ongoing investigation of an incident in which Los Angeles police officers shot an unarmed man in yet another controversial incident.
Walter William DeLeon, 48, a father of two, remains unconscious and in a critical condition after police shot him in the head during a confrontation on Friday evening in the Los Feliz neighborhood of Los Angeles.

The call for additional witnesses and video recordings comes after a graphic video of the shooting's immediate aftermath with officers handcuffing DeLeon was posted on Twitter.
GRAPHIC FOOTAGE
The police officers were not wearing body cameras, according to LAPD officials, and the police vehicle was not equipped with a dash-cam.
Two officers, whose names have not been revealed, were stopped in traffic along a congested section of Los Feliz Boulevard when DeLeon approached their patrol car, according to officials. He pointed at them with his hands clasped together and wrapped in a gray cloth. The officers left their patrol car and ordered him to drop a gun they believed he had hidden under the cloth.
One of the officers shot DeLeon when he didn't comply, police said.
READ MORE: LAPD officers 'justified' in deadly shooting of mentally ill black man - report
Multiple witnesses described hearing three of four shots.
One witness Michael Coscia told the LA Times he was reading on his couch when he heard three gunshots and peering outside saw two police officers with their guns drawn. He described seeing DeLeon lying face-down on the grass with his head covered in blood.
He watched as the officers holstered their guns, flipped the man over and handcuffed him, just before police cars and helicopters swarmed the area. It is a regular practice with LAPD to handcuff suspects, even if they are injured.
No gun was discovered at the scene. An LAPD spokeswoman told the Guardian that "officers believed DeLeon was in distress and a possible victim," but the LAPD commander, Andrew Smith, told reporters on Monday that early investigation had not turned up a disabled vehicle or an injury which might have prompted DeLeon to seek police assistance.
The names of the offices have not been released but they are on paid leaving pending the investigation.
DeLeon's 18-year son, William told the Los Angeles Times he was shocked to learn his father had been shot by police, that he wasn't a confrontational type, and that his father often carried a rag to wipe away sweat.
You can share this story on social media: