Plague cause of death for star Colorado high school athlete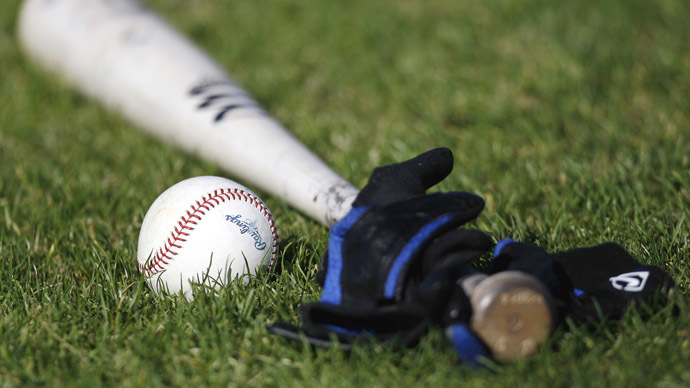 Colorado officials have confirmed that a rare strain of plague was responsible for the death of Taylor Gaes, 16, who suddenly fell ill on June 8 and died later that day.
Authorities say the boy likely contracted septicemic plague -- effectively a rapidly-moving bacterial infection that enters the bloodstream directly -- from infected fleas or a dead animal on his family ranch in Cherokee Park near Fort Collins, according to Larimer County Health Department spokeswoman Katie O'Donnell, the Denver Post reported.
The Larimer County Health Department has called for anyone who attended the boy's memorial service on his family's farm to be mindful of any potential flu-like symptoms.
So happy to have known and coached Taylor Gaes. He was talented and a good kid. My deepest condolences to his family. pic.twitter.com/kBwqcj7R2e

— Will Cantwell (@WillCantwell) June 9, 2015
"There is a small chance that others might have been bitten by infected fleas, so anyone who was on the family's land in the last 7 days should seek medical attention immediately if a fever occurs," the agency said, according to Fox News.
Attendees at memorial services in Fort Collins on June 10 or June 13 are not at risk, the agency said. Past contact with Gaes' family or friends is not cause for concern, health official added.
Friends & family of Taylor Gaes are gathering now for a vigil in Fort Collins. Gaes died Monday from unknown illness. pic.twitter.com/26kZ25MoBf

— James Dougherty (@Dougherty7NEWS) June 11, 2015
There have been only three cases of plague in Larimer County in the past 30 years, O'Donnell said. The last confirmed case was in 1999. Only seven people contract one of three strains of plague – bubonic and pneumonic are the other two – each year in the United States.
Larimer County health officials are coordinating an investigation with the US Centers for Disease Control and Prevention, the Colorado State Health Department, and the Larimer County coroner's office.
Family, friends gather to remember @impalatweets Taylor Gaes. http://t.co/rRWG5dkBnqpic.twitter.com/Cg5fwi5yW7

— Coloradoan (@coloradoan) June 11, 2015
Gaes turned 16 years old the day before he became ill, according to reports. He was considered a potential college baseball prospect, as he was the starting first baseman and a top pitcher for the Poudre High School varsity baseball team.
"We often talk about Taylor's potential as an athlete, but he was much more than that," Poudre baseball coach Russell Haigh told the Denver Post. "He was a good friend to all of our players. He was a special young man."
You can share this story on social media: