FBI defends secret surveillance flights as Senate threatens to down them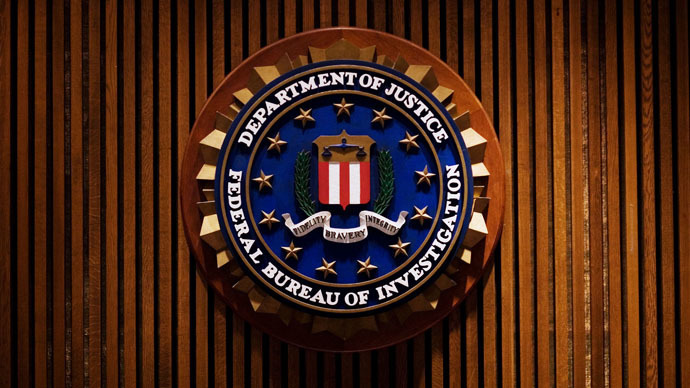 Spy flights are legal, and only rarely use cellphone snooping technology, the FBI told the Senate in a confidential briefing, defending a program that has been around for 30 years, but only recently attracted the attention of lawmakers and activists.
Agents told Senators that most of their spy fleet uses commercially available still and video, infrared cameras, while 15 percent of the planes rely only on binoculars, according to Senate staffers talking to Associated Press on the condition of anonymity. Only eight planes have high-definition cameras, though the agency said it would like to have more.
The controversial "dirtbox" (DRT) technology, which simulates a cell-tower signal and tricks mobile phones into revealing their identification numbers, has only been used five times over the past five years, the FBI agents said. Close to two thirds of all spy flights were reportedly conducted as part of national security investigations.
FBI to Hill staffers: We've used Stingray five times in five years on surveillance planes; flights are above board http://t.co/xUDSCLyAUy

— Jack Gillum (@jackgillum) June 18, 2015
Last month, AP used flight records and radar data to reveal the existence of FBI spy flights over 11 states and the District of Columbia.
The unusual effort to justify the FBI's spy activity comes after a bipartisan proposal that would require federal agents to get a warrant before snooping from above. Put forth by Senators Ron Wyden (D-Oregon) and Dean Heller (R-Nevada), the Protecting Individuals From Mass Aerial Surveillance Act would apply to both manned and drone flights, and provide clear rules for the government's aerial surveillance.
"Americans' privacy rights shouldn't stop at the treetops," said Senator Wyden. "Technology has made it possible to conduct round-the-clock aerial surveillance. The law needs to keep up."
READ MORE: FBI operating surveillance aircraft over US, planes traced to fake companies – report
The Wyden-Heller bill would make all unlawfully collected information inadmissible in court, and prohibit the government from identifying persons that show up incidentally in the course of surveillance, unless there was probable cause to believe they had committed a crime. It would also prohibit the government from contracting surveillance out to private operators.
Senator Heller said the bill would provide "much needed clarity on what authority the federal government has related to aerial surveillance," and stop the government from "trampling" Americans' rights from above.
An FBI spokesman told AP that the agency did not comment on pending legislation, but that current surveillance efforts did not require a warrant.
Sen. Wyden Introduces Bill Aimed At Limiting FBI, US Marshals' Flying Spy Planes http://t.co/6s83KhKbWq

— techdirt (@techdirt) June 18, 2015
AP's investigation, published earlier this month, traced 50 airplanes back to the FBI, flying over more than 30 cities in 11 states, as well as the District of Columbia. In addition to surveillance flights over Houston, Phoenix, Seattle, Chicago, Boston, and Minneapolis, FBI spy planes also flew over southern California and Texas.
The airplanes were registered to at least 13 fake companies – including FVX Research, KQM Aviation, NBR Aviation, and PXW Services. According to law enforcement officials, Justice Department lawyers approved the decision to create fake companies to protect the flights' security.