Police car swallowed up by massive sinkhole in Colorado (VIDEO)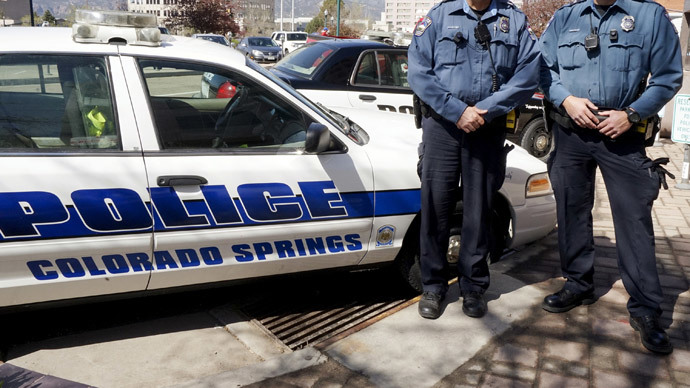 A police officer in Colorado had a patrol ride to remember, after his vehicle was swallowed up by a giant sinkhole, and sucked 15 feet into the pit.
Sargent Greg Miller was driving his car through an intersection in Denver on Friday morning.
"Next thing I know ... dirt - I'm assuming dust from the airbag - was floating around," Miller told local TV station KUSA. "I hear the rushing water, and all I see is a dirt wall in front of me."
The police officer was taken to a hospital and soon discharged.
His SUV, however, was not that lucky and totally lost.