US to sidestep own sanctions to challenge Russian narrative in Crimea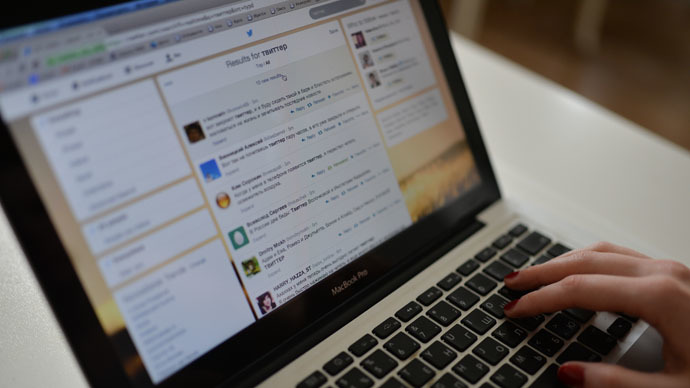 The US has created a loophole in the sanctions that it implemented against Russia to allow communications software to be sent to Crimea. Washington wants to increase its influence in the area, but critics say the move is a waste of money.
A Commerce Department spokesperson, who asked not to be named, told Reuters, "The general license allows personal Internet-based communications – such as social networking, instant messaging, and emails – and certain software necessary to enable it, between the United States and US persons and Crimea."
Social media platforms such as Facebook and Twitter were covered by the move, with the spokesperson adding that the main stipulation was that the services must be accessible free of charge.

Their aim is to try and counter what a Pentagon official called "weaponized propaganda" from Moscow, and give the people of Crimea alternative media sources to what they are receiving from Russia, Bloomberg reports.
Alec Ross, who is the State Department's former senior adviser for information, told Bloomberg that tech companies tended to avoid markets, where there might be any legal ambiguity. He mentioned that the Obama administration took similar steps in 2010 with regards to Iran, Syria, Sudan and Cuba.

"The Russians have done an excellent job flooding the zone in Crimea with their propaganda. They commandeered broadcast, radio and local social media," said Ross.

"It is in America and Ukraine's interests for there to be technologies and media platforms in Crimea and Eastern Ukraine that the Russians can't control," he added.

A statement from the Commerce Department said that the move will help the US to give those people living in Crimea to"describe their situation directly and counter any false messages being propagated by those currently exercising control over the Crimea region of Ukraine."
READ MORE: Coming home: Crimea marks 1 year since voting to rejoin Russia
It could prove to be a tough order for the US to try and radically alter public opinion in Crimea. During a referendum held on March 16 2014, 97 percent of Crimea and Sevastopol's 1.2 million population, voted for independence from Ukraine and for reunification with Russia.

The results of the Crimea referendum were not recognized by the majority of Western nations, which claimed that the referendum was held "under Russian guns" and implied that Crimea was taken by Russia through a military occupation.

Clifford Gaddy, a senior fellow at the Brookings Institution, who has written a biography about Vladimir Putin, told Bloomberg that the decision by the US to send software to Crimea was a "waste of money."

"It's like going into hand-to-hand combat with Marquess of Queensberry rules, when they have nunchucks," Gaddy said, contrasting the 1867 rules governing boxing with Japanese martial-arts weapons.

He also added that this was a mistake by Washington, as the move plays into Moscow's hands by supporting Russian accusations of American meddling in Moscow's affairs.

"By engaging in this, through the government, in any form, we just reinforce the Russian narrative that this whole thing, everything about Ukraine and Crimea, it's not Russia against Ukraine, no. It's about the US against Russia," Gaddy said.
READ MORE: Voice of America falling behind RT on Facebook & YouTube – BBG Watch
BBG Watch, an independent watchdog blog that follows American media outreach abroad, stated in May that the US taxpayer-funded Voice of America is losing out to Russian multimedia broadcaster RT in popularity on social networks and services.

The group compared social media statistics of what it described as the "coolest" videos from the American and the Russian media outlets posted during the first two weeks of May. They said they did so to get a better idea of how the rivals are doing their job in the "information war, at least in the competition between VOA and RT among English speaking social media users worldwide."

"This is not by any means a small or insignificant group and includes millions of media savvy and well educated people outside of the United States – Middle East, Africa, Eurasia, Latin America," BBG Watch noted, pointing out that RT's YouTube stats "do not appear to be driven primarily by US viewers."

In March, the EU also want to tackle what they see as Russian "disinformation campaigns" and have asked Federica Mogherini, the bloc's foreign policy chief, to come up with a plan to support "media freedom," in a draft report, which was seen by Reuters.
However, Alexander Mercouris, a London-based international affairs analyst, told RT that the West's claims of free speech and expression run counter to their actions.

"The West has always claimed that it is not into propaganda, believes in free expression and in the free exchange of opinions. And yet here we are – the West setting up what to all intents and purposes sounds like a propaganda channel to broadcast the Western view into Russia. So they are saying one thing and doing the opposite," he said.
You can share this story on social media: