Oklahoma troopers rush to help stranded motorists, shoot and kill one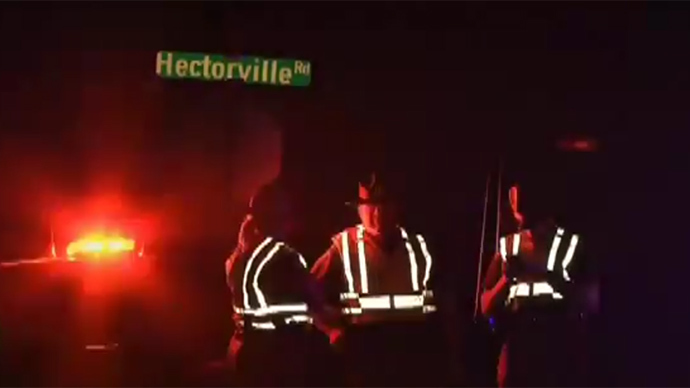 A flood "rescue mission" turned fatal for one Oklahoma man, who was shot and killed by a state trooper. Police claimed that the man did not want to leave his vehicle, argued and allegedly attacked officers as they tried to get him out of the water.
The incident took place some 20 miles outside of Tulsa when Okmulgee County state troopers came to the rescue of two men trying to save their car stranded at a roadway from rushing water on Friday.
The water levels were rising too rapidly, and the troopers we "worried about them getting swept away," according to Capt. Paul Timmons who spoke of the incident with the press on Saturday.
"[The troopers] were trying to get them to come out of the water," Timmons said. "(The men), for whatever reason, were just really upset about having to leave the vehicle there."
When the two unfortunate drivers got to the dry land, at least one of them allegedly attacked the officers and was shot and killed, AP reports.
"It's not real clear how it all transpired," Timmons admitted. A weapon was reportedly recovered from one of the suspects, but it remains unclear whether the man fired at the troopers. The second man was arrested for assault and public intoxication. Their identities were not revealed.
Local news however reported the victim as a 35-year-old Nehemiah Fischer, a pastor of a local church, while the second man was identified as his brother.
Meanwhile the troopers did not suffer any injuries. The superiors are due to decide whether the officers should be placed on leave following the incident.