Suspected gunman in Walmart shooting identified as active airman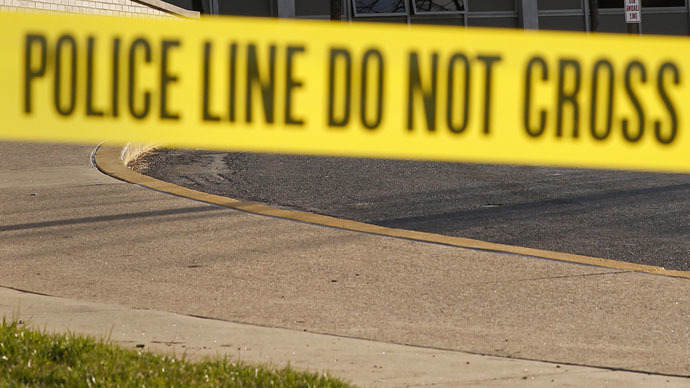 A US airman is suspected of being the gunman responsible for a Tuesday morning shooting in a North Dakota branch of Walmart. The man entered the store, killed one employee and injured one other, before killing himself.
The suspected gunman, Marcell Willis, 21, is an active airman at the Grand Forks Air Force Base.
Suspect identified in shooting at Wal-Mart in Grand Forks http://t.co/xl5sUwwkOG

— KFYR AM 550 (@KFYR550) May 26, 2015
Police said the shooting, which occurred a few minutes after 1:00am, leaving one Walmart employee dead and another injured, may have been random, with no link yet found between Willis, the store or the employees.
"We've not been able to find any linkage to him and any of the victims. That's not to say that can't change," police Lt. Derik Zimmel said during an afternoon news conference, as reported by the Associated Press. "There's no apparent motive that jumps out at this time."
The sequence of events had Airman Willis entering the Walmart early Tuesday morning and opening fire with a handgun, killing one worker and injuring a second. He missed a third employee, before turning the gun on himself.
Andy Legg, who was in the store at the time of the shooting, told WDAZ-TV that he heard "popping sounds" shortly before authorities herded him and other customers to a safe section of the store.
"I saw people running. At that time, we heard people screaming, one yelling for help," he said.
The workers have not been identified. Willis was given medical treatment at the store before being taken to a local hospital where he was pronounced dead.
Two people dead: http://t.co/syOviarLGKhttps://t.co/cQREEvbNIq

— Brittany Corl (@BrittCorl) May 26, 2015
The Air Force Base is about a dozen miles away from the city of Grand Forks where the Walmart is located.
According to police, Willis was the only person with a gun and no police officers fired a weapon. A SWAT team responded to the shooting, and searched a car in the parking lot. However, they found no threats.