DoJ prods Congress to take action on NSA surveillance programs before expiry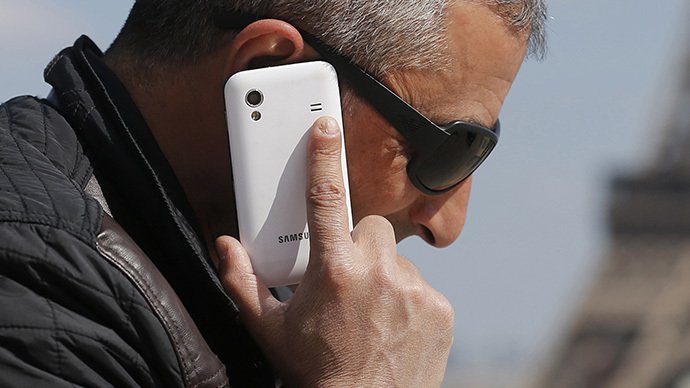 The National Security Agency's authority to conduct dragnet surveillance on the phone records of Americans is set to expire on June 1, but the Department of Justice now says the NSA should start preparing to end the program as early as this week.
In a memo sent out by the DoJ on Wednesday of this week and circulated on Capitol Hill, lawmakers are encouraged to act fast on Section 215 of the Patriot Act – the anti-terrorism provision that has permitted the NSA to collect bulk phone records of millions of US citizens since shortly after 9/11.
Powers provided through Sec. 215 will expire at the end of May 31 unless lawmakers can agree to renew the legislation in some capacity, but the Justice Department says that Congress mustn't dilly-dally. The DoJ warns that the method of collecting call records is anything but simple, stressing that the issue must be resolved as soon as possible, if legal issues and other potential obstacles are to be avoided.
DoJ memo: We need to start shutting down NSA phone spying on Friday—not June 1. http://t.co/h3pjO1LjLzpic.twitter.com/elJTGUN6gz

— Dustin Volz (@dnvolz) May 20, 2015

"After midnight on Sunday, May 31, 2015, the expiring authorities will be unavailable for use by the government with respect to any foreign intelligence investigation beginning after that date," the memo reads in part, "until such time as legislation is enacted to reauthorize those authorities in some form."

"After May 22, 2015, the National Security Agency will need to begin taking steps to wind down the bulk-telephone-metadata program in anticipation of a possible sunset in order to ensure that it does not engage in any unauthorized collection or use of the metadata," it continues.

Top-secret documents disclosed to the media in 2013 by Edward Snowden, a former NSA contractor, revealed that, according to the government's interpretation of Sec. 215, telecommunication companies can be compelled to hand over the metadata, or phone records, of millions of Americans in bulk. Proponents of the program have called it a crucial counter-terrorism tool, but its actual effectiveness has been a question for debate in Washington and elsewhere, dividing members of Congress and the executive branch alike.

The Senate is expected to consider the USA Freedom Act this week that, if passed, will officially end the government's ability to collect American metadata through Sec. 215, but leave other surveillance programs exposed by Snowden intact. On Wednesday afternoon, however, Sen. Rand Paul (R-Kentucky) vowed to filibuster any effort in the chamber attempting to reauthorize the surveillance powers provided through the Patriot Act.

"We should be in open rebellion saying enough is enough. We're not going to take it anymore," Paul said on the Senate floor roughly an hour into his address.

Sen. Mitch McConnell (R-Kentucky), the Senate majority leader, said on Tuesday that he would bring the USA Freedom Act up for a vote, likely on Thursday this week, despite his fears about the possibility of Sec. 215's powers being officially laid to rest.

"What I think is the most important thing is to make sure we still have a program, a program that works, and helps protect the American people from attacks," McConnell said. "That's the bottom line here. And we're going to work toward addressing that this week, and we'll see how it turns out."
You can share this story on social media: