Washington state limits Stingray surveillance in unanimously approved 'pro-privacy' law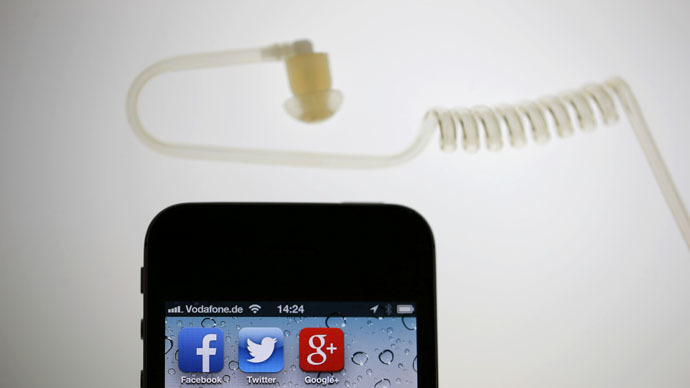 An anti-surveillance bill that brings unprecedented restrictions to cell phone tracking technology, not unlike that achieved through devices sold as "Stingrays," has been signed into law in Washington state.
Governor Jay Inslee, a Democrat, added his signature to HB 1440 on Monday this week, authorizing a law that effective immediately requires police officers to obtain search warrants before deploying "cell site simulators," or devices that mimic the behavior of mobile phone towers.

Dozens of law enforcement agencies across the United States rely on simulators like these that are branded as "Stingrays" by Harris Corp., a Florida-based manufacturer, to try to locate persons of interest through cell phone signal triangulation. Revelations concerning both the technology behind the tools and the rules for using them have emerged in recent months, however, and in turn attracted criticism from privacy advocates and transparency proponents alike. Now amid increased attention, this controversial but little-known technology, civil libertarians say Governor Inslee's signing has put in place rules to protect the innocent that are absent anywhere else in the US.

"Stingrays are emblematic of the threats to privacy posed by new technologies and expanding government surveillance activities. The new law makes Washington state a leader in regulating these invasive devices," Jared Friend, the director of the Technology and Liberty program at the American Civil Liberties Union's office in Washington, said in a statement.
Stingray bill passing is great, but not end of the road in WA. Now on to working on more records requests and looking for cases to help on.

— Jared Friend (@tjaredfriend) May 11, 2015

The technology behind the Stingray allows authorities to collect information about upwards of thousands of mobile devices within a given area by emulating the legitimate signals sent by cell towers like those run by phone companies. Phones will automatically try to connect to a "cell site simulator" when within range, and police can use data sent by those devices to attempt to pinpoint the location of a suspect.

Since simulators like the Stingray gather data on more than just the targeted device, privacy proponents have cried foul as more details surface about a technology that until recently was shrouded in secrecy. Reports have indicated that the Baltimore Police Department in Maryland used Stingrays thousands of times during the last decade without search warrants. Contracts obtained through Freedom of Information Act requests have revealed that police agencies are told to drop charges in which evidence is obtained through the technology instead of having to disclose its existence. In Washington, just last year it was found that the Tacoma Police Department used simulators for more than five years without acknowledgment.

READ MORE: FBI forces police departments across the US to keep quiet about cellphone spying gear
Amid increased scrutiny, the US Department of Justice said earlier this month that it would be undertaking a federal investigation on the use of cell site simulators, and many jurisdictions have weighed in and in some instances approved restrictions on the tools. According to experts, Washington State now has the strictest Stingray rules in the country.

Effective from Monday, a warrant has to be obtained from a judge before a cell site simulator can be deployed within the state, in accordance with the new law, and data collected by the devices that aren't pertinent to the investigation must be deleted or limited. Additionally, the measure requires police to provide judges with specific details about simulators and how they will be used in each instance, providing a rare paper trail with regards to technology that is usually obfuscated by non-disclosure agreements, according to past reports.

Police in Washington state have until now been generally required to obtain a court order to use a Stingray, but the new law goes a step further and says investigators must demonstrate probable cause.

"I don't think our judicial system works if judges and those being charged don't have a view into law enforcement activities that put them in the position that they're in," the ACLU of Washington's Friend told the Tri-City Herald. Because of the bill, Friend said, "Criminal defendants will also have access to the court orders that are required justifying the use of the Stingray."
Washington State now has the most pro-privacy Stingray law in the country. https://t.co/h0nZwv3XUI

— Christopher Soghoian (@csoghoian) May 11, 2015

Chris Soghoian, the principal technologist for the ACLU's national Speech, Privacy and Technology department, wrote on Twitter that the governor's signature this week established "the most pro-privacy Stingray law in the country."

The state house passed the bill by a vote of 97-0 in April, and it saw similar unanimous approval in the Senate one month later before ending up on the governor's desk on Monday.

The governor's signing of HB 1440 on Monday is far from being the biggest win for privacy proponents nationwide as of late; last week, a federal appeals court said that the National Security Agency is not authorized under the Patriot Act to collect phone records of Americans on a daily basis, putting into question the future of the NSA program exposed by former contractor Edward Snowden in 2013.
You can share this story on social media: