2 dead following uprising at Nebraska prison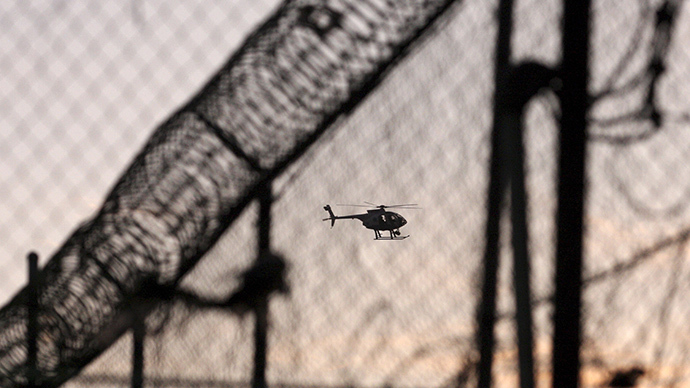 A day-long prison riot at a maximum security facility in Nebraska has ended in the deaths of two inmates.
Officials say that two casualties resulted from the uprising that took place Sunday afternoon at Tecumseh State Correctional Institution in the Midwest. At least two officers and an undetermined number of prisoners were also injured during the standoff, and the identities of the deceased are yet to be disclosed.

On Monday morning, the prison said in a statement that the facility was secure and that the bodies of two inmates were discovered in the aftermath. The cause of death was not yet immediate clear.

Prison officials say the incident began to unfold at around 2:30pm on Sunday when staff members attempted to break up a large gathering of inmates outside of a housing unit. Two of the staffers were reportedly assaulted, according to a spokesperson for the state correctional department, and a melee ensued that soon escalated.
Two inmates discovered dead in prison housing unit after Tecumseh prison secured. pic.twitter.com/jZ57t9DCt7

— Lori Pilger (@LJSpilger) May 11, 2015

At least two inmates were shot during the ordeal, the Lincoln Journal Star reported, and as many employees were also assaulted, according to accounts. Jessica Houseman, a public affairs officer for the prison, told reporters on Sunday evening that both guards who were injured had been treated and released.

Inmate Daryl Eskridge explained to the newspaper over the phone on Sunday that the altercation occurred following repeated attempts to get prison officials to address their grievances. The inmates had intended to give Corrections Director Scott Frakes a copy of a petition, Eskridge told the paper, and things escalated from there.

"This is not a white thing, a black thing," Eskridge told the newspaper during a phone call from prison late Sunday. "This is a people thing."

"We understand this is a prison, but we have been subjected to a lot of things the department doesn't want people to see."
Still no names of dead inmates. Frakes said they're still notifying next of kin.

— Lori Pilger (@LJSpilger) May 11, 2015

At around 11:00pm on Sunday, an inmate, Jeffry Frank, called a local newspaper from a phone within an administrative office that he had gained access to. Speaking to the Lincoln Journal Star, Frank described the scene and said that dozens of officials clad in riot gear had surrounded one of the housing units as fires raged on within.

"They're standing out in front of our unit with automatic weapons and riot gear," Frank said. "They haven't moved in yet; we don't know if they're going to."

"I am looking out a window; there are maybe 60 or 70 blue suits in riot gear and automatic weapons. Maybe National Guard. Some are wearing camo," he said.

During the phone call, the inmate explained that conditions within the facility were not good as the standoff continued.
"The ceilings are fallen. There's drywall on fire. There's cameras torn down," he said.
"We've pretty much taken the whole prison."

The exterior of the facility was secured on Sunday evening and all staffers were accounted for, according to a statement published at the time, but smoke was seen rising from multiple housing units early into Monday morning as fires reportedly raged on inside.
You can share this story on social media: