San Diego fills fishing lake with drinking water, despite drought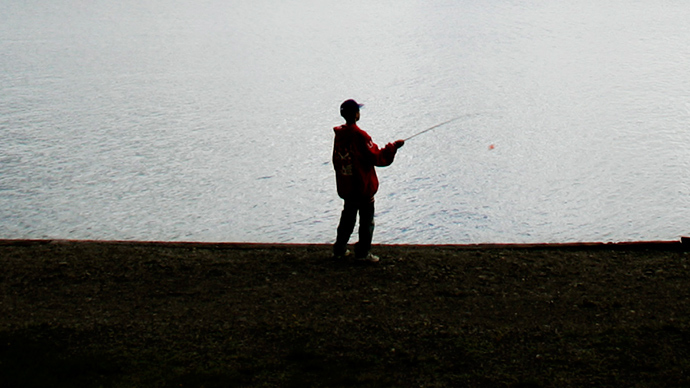 Despite a massive, multi-year drought in California, one city is choosing to use potable water for recreation. San Diego has pumped tens of millions of gallons of drinking water into a lake to maintain its sole use of recreational fishing.
Chollas Lake is a 16-acre basin of water in southeastern San Diego with no natural source of water. Since at least 2008, the city has been pumping drinking water into the reservoir, which is used for fishing by children 15 and under, the San Diego Union-Tribune reported.
READ MORE: Solar solution: MIT creates way to make salt water drinkable
San Diego has said that it would not stop the practice until the city entered a stage 2 water emergency. Currently, it is only in a level 2 drought alert. It received that designation in October.
The city is in the process of creating a drought-control plan, which is expected to be finalized in the coming days, a city parks and recreation spokesman told U-T San Diego.
City officials would not release any details about how much water has been pumped into the lake recently.
As of 2008, the city pumped about 53 million gallons of water into the lake each year, which cost San Diego at least $140,000 annually.
At the time, the city said the water use was acceptable because it supports youth fishing and is a popular nucleus of Chollas Lake Park.
In 2007, city residents were up in arms after rumors surfaced that San Diego planned to stop filling the lake because of the cost to the water department. At that point, the parks department decided to absorb the costs and continued filling the lake.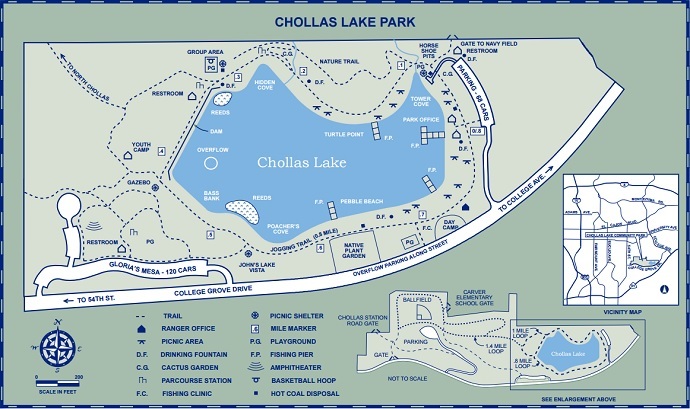 Even now, with California enacting ever-stricter water conservation requirements, San Diego residents are keen to keep Chollas Lake filled and fishable.
"The lake, I think, is a jewel of the community," Andy Huelskamp, chair of the community group Chollas Lake Recreation Council, told U-T San Diego.
Huelskamp admitted, though, that the city may not be able to continue on its current path of water usage if the drought doesn't lift.
"If you're on the side of the fish, you don't want them to suffer so you want more water there," he said. "And there are other people who want the water and not the higher water rates. So I don't know what the solution is."
READ MORE: Drought spurs rodent problems across California
Even water advocacy groups are condoning keeping the reservoir filled.
"Building and caring for accessible outdoor space in our highly urban region contrasts with the sprawling, water-thirsty unused lawns and decorative tropical plants that dominate some neighborhoods," Megan Baehrens, executive director of the water advocacy group San Diego Coastkeeper, told U-T San Diego. "Becoming water conscious in every decision is critical to the future of our region and an unquestionable part of supporting thriving communities."
She said that the city should focus its water conservation efforts on private landscaping, not public parks.
Much of the water that Chollas Lake loses is due to evaporation and absorption by the flora surrounding the reservoir. About 48 million gallons of water evaporate annually, while the 17 acres of eucalyptus trees surrounding the lake are suspected of sponging up water in considerable quantities.