Int'l flight chaos feared if US stops managing Afghan airspace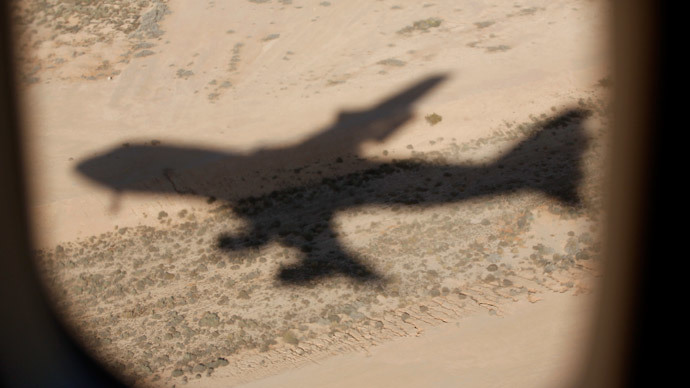 The US is expected to stop managing Afghan airspace once its contract with the government in Kabul expires at the end of June, but international airliners are worried that development could create a no-flight zone over Afghanistan.
The US military coalition's air traffic control contact, first begun in 2001, is scheduled to expire at the end of June. If a new contract is not negotiated with the Afghan government, it could lead to international airliners being forced to cancel flights into and over the country.
READ MORE: Afghan opium cultivation 'grew 40-fold' during US operation - Russian Security Council chief
International airlines that fly into Afghan include Emirates, Air India and Turkish Airlines, with many other airlines flying over Afghanistan. There are no flights from the European Union because it doesn't recognize the Afghan Civil Aviation Authority, which it can't certify due to safety concerns.
"The international community does not want to be in a situation where we are continuously stuck with paying for this because they [Afghan authorities] are simply not seriously going to take it over," a Western diplomat in Kabul told the Associated Press. "This is causing reluctance with some of the partners who would otherwise bridge the gap."
The AP reported that, according to an internal NATO memo, the US government will not extend its current contract for another six months, to the end of 2015 – an extension that requires $25 million." The memo offered no reason why the US wouldn't extend the contact, and US Embassy officials in Kabul didn't respond to the AP for comment.
READ MORE: Govt watchdog doubts $400 million USAID program for Afghan women is working
A Japanese official told the AP it might be willing to help fund a "bridging contract" until the end of 2015, when Kabul would take over managing its own airspace.
Afghanistan's minister of transport, Daoud Ali Najafi, told the Wall Street Journal in September 2014 that its Aviation Authority lacked qualified air-traffic controllers, so the Afghan government planned to hire a contractor to run its airspace while instructing the Afghans how to manage air traffic.
He told WSJ: "It's very important to us. Afghanistan can connect the Far East, Middle East and Central Asia."
READ MORE: Sorry, what? Afghan president says time to apologize to Taliban
Such a program would also be lucrative, as the government can collect over-flight fees of around $40 million annually from air traffic that crosses the country above 29,000 feet, according to international officials.
The implications of unmanaged Afghanistan airspace are complex and serious, as it would involve changing routes and potentially higher fuel costs for airliners, which could lead to higher prices for customers.