'Drunker than 10,000 Indians': US Air Force general resigns over comment in court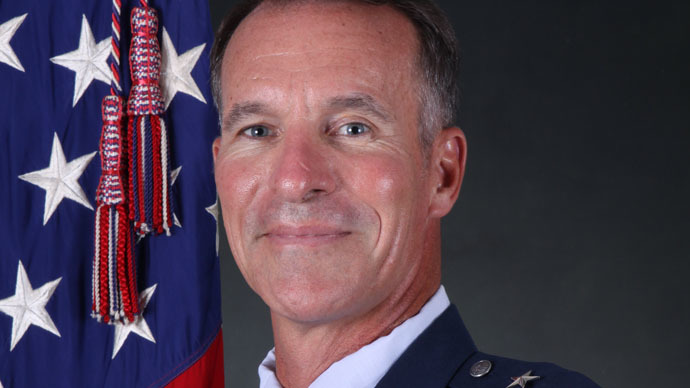 A US Air Force general has been forced to step down over his "inappropriate comment" at a disciplinary hearing. He studied a photo showing two officers, describing them as "drunker than 10,000 Indians."
"I inadvertently made an unfortunate comment, I own it, and I hold myself accountable to the same high standards my subordinate commanders are held to," Major General Michael Keltz said in a statement.
"As a result, I have tendered my resignation from command and requested to retire from service," he added.
READ MORE: Native American burial ground, village site destroyed for luxury California homes
Keltz was the commander of 19th Air Force, which has over 35,000 military personnel, 1,600 aircraft in 19 units across the US, according to mid-2000s estimates.
The Texas-based branch of the US Air Force also gives "follow-up training" for the majority of American pilots, security news web portal Global Security reported.
Keltz is a decorated combat pilot who headed operations in Iraq and Afghanistan. He was appointed as the chief of the 19th Air Force last October.
Air Education and Training Command announced Keltz's resignation on April 30, stating the cause was an "inappropriate comment" online, the Air Force Times said.
READ MORE: Native American youth in 'national crisis' - White House
The news follows the scandal connected with a group of American Indian actors who walked off the Adam Sandler movie, slamming it for stereotypes in showing the Apache culture.
Loren Anthony, an actor and Navajo Nation tribal member, told AP just over a week ago that he and eight others left the production of the Sandler's satirical Western 'The Ridiculous Six', saying the script included insulting names for Native American female characters and elders.
You can share this story on social media: