​Navy chief predicts drones will replace F-35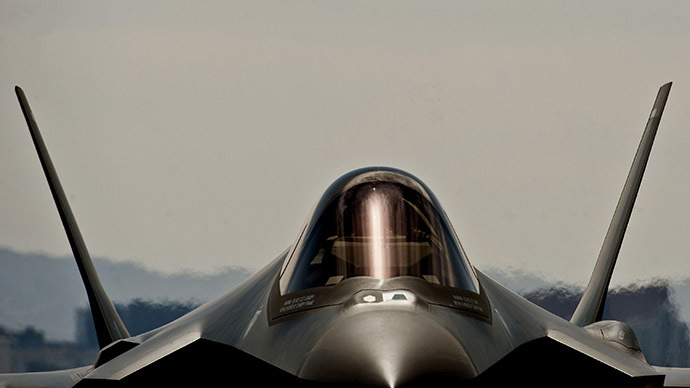 As the United States military continues to find new uses for unmanned systems, Navy Secretary Ray Mabus said this week that he expects drones to soon begin to replace the Pentagon's fleet of traditional aircraft.
"Unmanned systems, particularly autonomous ones, have to be the new normal in ever-increasing areas," Mabus said Wednesday at the Navy League's 2015 Sea Air Space symposium in National Harbor, Maryland.
While the US remains invested in its trillion-dollar F-35 program, Mabus said that the state-of-the-art fighter jets will soon be no match to unmanned aircraft.
"As good as it is, and as much as we need it and look forward to having it in the fleet for many years, the F-35 should be, and almost certainly will be, the last manned strike fighter aircraft the Department of the Navy will ever buy or fly," Mabus said.
The Navy is on the verge of opening a new office specifically for drone use, Mabus said, "so that all aspects of unmanned – in all domains – over, on and under the sea and coming from the sea to operate on land – will be coordinated and championed."
#SECNAV - I will appoint a new DASN for unmanned systems to bring together the many stakeholders working on this tech - streamline efforts

— SECNAV Ray Mabus (@SECNAV) April 15, 2015
Taking cues from the US Air Force and Central Intelligence Agency, the Navy has increasingly relied on unmanned systems in recent years. The Navy successfully launched a prototype drone from an aircraft carrier in the Atlantic Ocean in 2013, and that same year the Naval Air Station North Island base near San Diego, California received an entire fleet of Fire Scout MQ-8 B drones from the Pentagon, each capable of being operated at a distance of 110 miles away.
Earlier this week, the Office of Naval Research published a video demonstrating the capabilities of its new LOCUST – or the Low-Cost Unmanned Aerial Vehicle Swarming Technology program – which the Pentagon intends to use in order to deploy swarms of unmanned aerial vehicles against enemy targets.
Drone technology getting ever more deadly http://t.co/e3acdKq0VHpic.twitter.com/mffWInbjCi

— RT (@RT_com) April 16, 2015
"This level of autonomous swarming flight has never been done before…UAVs that are expendable and reconfigurable will free manned aircraft and traditional weapon systems to do more, and essentially multiply combat power at decreased risk to the warfighter," said Lee Mastroianni, LOCUST program manager.
Meanwhile, Mabus said this week that "removing a human from the machine can open up room to experiment with more risk, improve systems faster and get them to the fleet quicker."
You can share this story on social media: