WikiLeaks releases 'The Sony Archives' showing corporation's ties to White House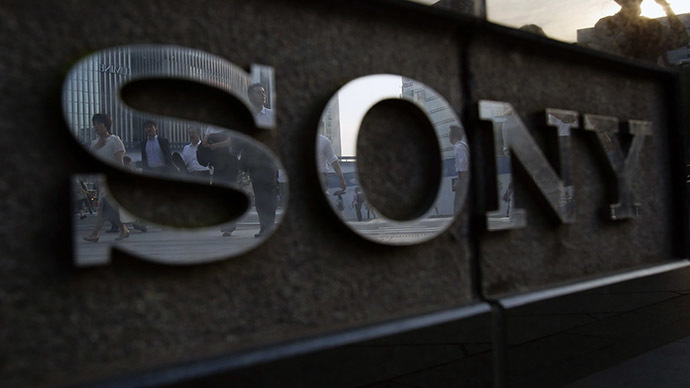 Secret-spilling group WikiLeaks has taken the trove of documents stolen during last year's colossal Sony Pictures Entertainment hack and made them searchable through a new database to show "the inner workings of an influential multinational corporation."
The anti-secrecy group announced on Thursday that it has made available a cache containing more than 30,287 documents and 173,132 emails pilfered during the SPE hack last fall when the entertainment conglomerate's network was compromised by a cyberattack.
Hackers circulated copies of the stolen data when news of the breach began to surface last November, and the correspondence and privileged documents have been available on the web ever since. However, by making the records available for easy searching on the WikiLeaks website, the transparency group is aiming to further expose the corporation through presenting the findings in a new interface that lets users consult more than 200,000 files in a single mouse click.
WikiLeaks said in a statement on Thursday that the emails contain messages sent to or from nearly 100 different government email addresses and show the influential multinational's corporations ties to the United States military-industrial complex and "an ability to impact laws and policies."
Cursory utilization of the WikiLeaks search function returns dozens of emails in the inboxes of Sony execs from the White House and State Dept. One exchange shows Sony CEO Michael Lynton discussing plans to attend a private event with Israeli Prime Minister Benjamin Netanyahu, and elsewhere a senior manager is seen turning down an invitation to a VIP function with 2016 presidential hopeful Hillary Clinton.
READ MORE: Security firm says Sony hack might have been an inside job
Julian Assange, the editor-in-exile of the transparency group, said the trove is "newsworthy and at the center of a geopolitical conflict. It belongs in the public domain. WikiLeaks will ensure it stays there."
Among the contents discovered by WikiLeaks, the group said, are internal Sony emails discussing the secrecy group's unauthorized publication in 2013 of a draft trade agreement, as well as the legal plight of Kim Dotcom, the internet kingpin who became Hollywood's number one enemy through his former file-sharing site, Megaupload.
RELEASE: Sony Pictures' war on file-sharing emails: MegaUpload & @KimDotcom extradition https://t.co/0i7yhuWCM8pic.twitter.com/Xqpuxxg7J3

— WikiLeaks (@wikileaks) April 16, 2015
"The connections and alignments between Sony Pictures Entertainment and the US Democratic Party are detailed through the archives, including SPE's CEO Lynton attending dinner with President Obama at Martha's Vineyard and Sony employees being part of fundraising dinners for the Democratic Party," WikiLeaks said. "There are emails setting up a collective within the corporation to get around the 5,000 USD limit on corporate campaign donations to give 50,000 USD to get the Democratic New York Governor Andrew Cuomo elected as 'Thanks to Governor Cuomo, we have a great production incentive environment in NY and a strong piracy advocate that's actually done more than talk about our problems.'"
READ MORE: Obama proposes cyber law update in wake of Sony hack
Last year's SPE hack has been called one of the biggest cyberattacks to strike a US computer network, and Obama administration officials have claimed the assault was led on behalf of the North Korean government.
Previously, WikiLeaks has taken classified US State Dept. cables and emails pilfered from Strategic Forecasting, a Texas-based private intelligence company, and made them searchable on the organization's website in a similar manner. The cables remain a scar on the State Department after having exposed dozens of embarrassingly and supposedly secret correspondence concerning international affairs, and the "Global Intelligence Files" taken from Stratfor have shown the firm's targeting of political activists and journalists on behalf of major corporate clients and governments.
You can share this story on social media: