Ex-Philly cop admits he planted drugs in scheme targeting white 'khaki-pants type' males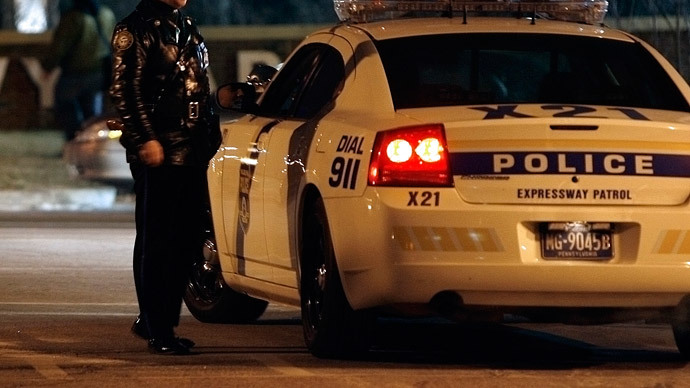 Testifying against his colleagues, a former Philadelphia cop told the court about the extortions, robberies, drug deals and other abuses perpetrated by six narcotics officers currently standing trial for a six-year racketeering scheme.
"White males, college boys, wearing khaki pants, easy to intimidate," were the group's preferred targets, ex-officer Jeffrey Walker told the jury. "We'd catch them doing whatever they were doing, we'd scream at them, sometimes get physical. I'd slap them around. These guys crack under the pressure."
Walker said he and the other African-American officer in the group, Linwood Norman, were known as "The Twin Towers" and were often assigned by the ringleader, Thomas Liciardello, to rough people up. On one occasion, Walker said, he and Norman extorted a password from a drug dealer by holding him over the railing of a high-rise balcony.
Jeffrey Walker takes stand in federal narcotics cop trial, reveals how his former colleagues worked http://t.co/jesDuEY5mm via @RprtrDan

— Sam Newhouse (@scnewhouse) April 14, 2015
In another episode, Walker said he carried a heavy safe full of drug money down 17 flights of stairs in order to avoid being seen on the elevator security camera. He also described a heist wherein he stuffed so much cash into his police vest that he had to wear another to cover up the bulges.
The officers followed Liciardello because he was a "money maker," someone who "produced good jobs,"Walker said. "If a guy is producing jobs and you know he was stealing money, you do what he tells you."
Now 46, Walker admitted he began stealing from crime scenes as a junior patrolman. He worked with the six defendants until 2009, when he turned to alcohol following what he described as a "messy" divorce. He was arrested in 2013 after he broke into a jailed suspect's house in order to steal money and marijuana – only to find out the suspect had been a FBI informant and the whole operation was a sting. He is cooperating with the authorities in order to avoid a life sentence.
READ MORE: Racketeering conspiracy trial begins for 6 former Philly narcotics cops
Lawyers for the six officers have attacked the credibility of the 19 government witnesses from the start of the trial in March. "If you have 19 bags of trash," attorney Jack McMahon had told jurors, "you don't have better trash. You just have a pile of trash."
More than 160 drug convictions have been overturned since Walker pleaded guilty and six other narcotics officers were named in a 26-count indictment on charges ranging from racketeering conspiracy, extortion and robbery to kidnapping and drug dealing. Numerous civil rights lawsuits are pending as well.
Thomas Liciardello, Brian Reynolds, Michael Spicer, Perry Betts, Linwood Norman and John Speiser have been charged with committing a variety of crimes between February 2006 and November 2012, including beatings, threatening to shoot suspects, busting into homes without warrants to steal drugs and money, and the distribution of narcotics. If convicted, the six men face between 40 years and life in prison.
You can share this story on social media: