Former White House aide investigated for defrauding foreign investors, promising Green Cards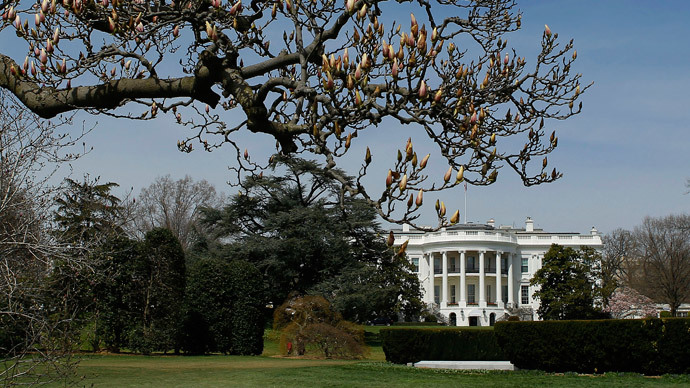 A former military aide to three different presidential administrations is under federal investigation for allegedly defrauding foreign investors out of nearly $16 million while promising to expedite their acquisition of US Green Cards.
Instead of seeing their investments go towards a job-producing project – a hotel project in New Orleans, in this case – the investors were left without Green Cards while the development project languished.
According to a report by ABC News, retired Air Force Col. Timothy Milbrath and his firm Noble Outreach are being investigated by the FBI for such allegations under the EB-5 immigration program, which entails luring foreign investors into committing cash to domestic, job-creating projects in the United States in exchange for visas and, ultimately, Green Cards.
In the case of Milbrath and Global Outreach, the project involved constructing a large hotel complex in New Orleans in the wake of Hurricane Katrina.
"They were saying it was going to help the New Orleans people after Katrina, we would get our Green Card, and we'd get a return on top of that," retired British police officer Terry Sumpter said to ABC. "It really did seem like a good deal."
FBI investigates former White House aide over missing millions invested in hotel project: http://t.co/E1sHaa2uM4pic.twitter.com/fcazJmVEPt

— ABC News (@ABC) April 13, 2015
Under the EB-5 program, investors can receive a two-year visa upon pledging money towards a project being run by a US government-certified business – in this case, Noble Outreach. If their investments – at least $500,000 – lead to a project that creates at least 10 American jobs, investors can then fast-track their Green Card process.
Despite having copious support – Noble Outreach and then-New Orleans Mayor Ray Nagin struck a deal to bring investments to the city – the hotel project ultimately went nowhere. Currently, there is an empty lot where the hotel was allegedly supposed to be.
Meanwhile, money that was siphoned into other projects was allegedly diverted so that investors would not gain Green Cards even though jobs were created. Not a single investor received a Green Card.
Speaking with ABC, Milbrath denied that the money was used for his own gain and that "everything is accounted for."
"I can honestly say that what we have here – the claims are not substantiated," he told the news outlet.
According to ABC, more than 30 EB-5 projects have been investigated for criminal activity. The Department of Homeland Security told the outlet that without concrete proof of wrongdoing or authority from Congress, it can't take away a firm's certification or shut a project down. Homeland Security Secretary Jeh Johnson said he is asking lawmakers for such authority.