'Go to Mars' and drop the asteroid mission, NASA advisors say
Published time: 11 Apr, 2015 02:46
Edited time: 11 Apr, 2015 04:02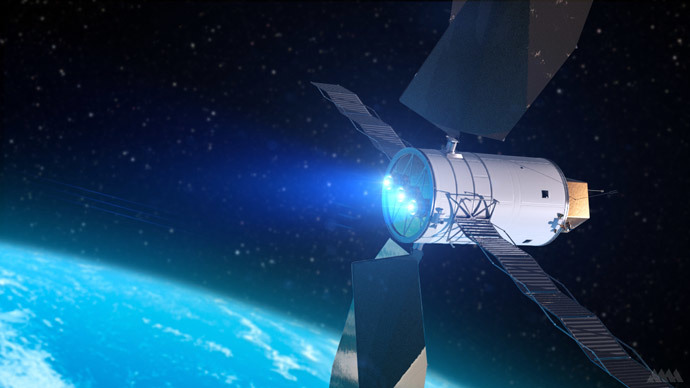 The NASA Advisory Council is advising the space agency that its Solar Electric Propulsion project will be best demonstrated collecting geological samples from one of Mars' moons instead of landing on an asteroid.
READ MORE: Mars' vast glacier belts could cover planet with 1 meter of ice - study
The recommendation came at the conclusion of its meeting on Friday and involved a unanimous vote. The council's decision is just a recommendation and gives the space agency time to study all possible options.
"If this technology is designed to go to Mars and back, let's send it to Mars and back," said Steve Squyres, chairman of the advisory council,accordingto chron.com
NASA says it is seeking ways to reduce costs and extend its missions into the solar system. Its Solar Electric Propulsion (SEP) project is creating ways to use a less conventional propellant and make use of the abundant solar energy available in space.
.@NASAglenn is advancing solar electric propulsion-more efficient, more power. http://t.co/ULLsR12cuQ#JourneytoMarspic.twitter.com/JLkUnkQQKz

— NASA Glenn Research (@NASAglenn) March 31, 2015
One project involves specially designed solar wings that provide high levels of electrical power to the spacecraft. Engineers had to create devices that were "large, flexible, radiation resistant" but "small and lightweight" enough to be folded during launch and unfurled in outer space to capture solar energy. Two designs will undergo testing, "one that folds out like a fan" and "another that rolls out like a carpet," NASA said.
READ MORE: Mars in 39 days? US company wins NASA grant to try & reach Red Planet
To test the project, NASA is considering an asteroid retrieval mission that would send a SEP-powered, unmanned spacecraft into the solar system to collect a boulder off the surface of an asteroid (a project known as ARM) and return to the vicinity of the moon. Many scientists, and many of those in Congress, have been critical of a project that would cost $1.25 billion.
"What we really should be saying is terminate ARM, take the $1.25 billion and apply it to technology to get people to Mars. That's the cold hard facts of what were saying," said Thomas Young, former Goddard Space Flight Center, at the advisory meeting.
READ MORE: Top 10 breathtaking Mars pics taken from orbit
A former space shuttle program manager, Wayne Hale, suggested picking up geological material from one of Mars' moon, Phobos, which measures seven miles (11.2 kilometers) across. The project might have more technical challenges and the mission might take longer, but it would keep the public's interest focused on Mars, he added.