Hot topic: Wisconsin State agency banishes 'climate change'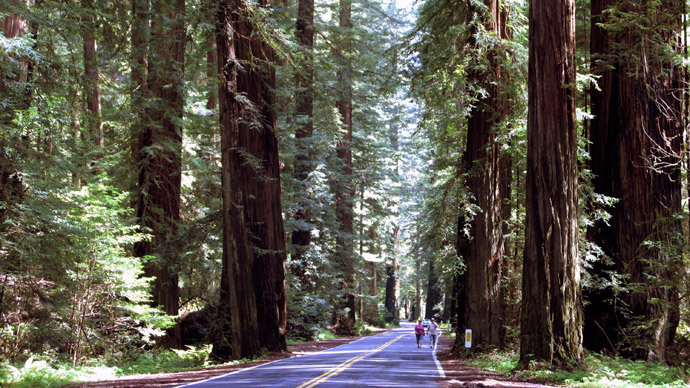 Employees of a Wisconsin State government agency can't do 'climate change work' while on the clock, following a controversial partisan vote. While critics call it a gag order, supporters say it keeps politics out of the workplace.
In a 2-1 vote earlier this week, Wisconsin's Board of Commissioners of Public Lands (BCPL) barred employees from "engaging in global warming or climate change work" on BCPL time. That reportedly includes even answering emails about the subject.
"It's not a part of our sole mission, which is to make money for our beneficiaries," said State Treasurer Matt Adamczyk, who initiated the proposal and is one of the two Republicans on the board. "That's what I want our employees working on. That's it. Managing our trust funds."
It seems the words 'climate change' are now to be political to use and have been banned.... https://t.co/fCI6UTNhQI

— RE_POST (@Re_Post_co) April 9, 2015
The agency's mission, according to the BCPL website, is to "contribute to Wisconsin's sustainable timber economy, combat forest fragmentation, protect unique natural areas and secure public access to large blocks of northern forests." BCPL-managed trust funds support school libraries and public projects.
Wisconsin Secretary of State Douglas La Follette, a Democrat, called Adamczyk a "climate change denier" and said the measure was specifically targeting the Board's executive secretary, Tia Nelson, and other environmentalists.
"Part of it is he hates environmental people," La Follette told the Wisconsin State Journal. "And that includes me."
Nelson is the daughter of former Wisconsin governor and US senator Gaylord Nelson, the founder of Earth Day. She served on former Democratic governor Jim Doyle's global warming task force in 2007-2008, but says she has not touched the issue since.
"Is climate change the new 'Voldemort'?" http://t.co/zfIUIQiOHg Good one @shefalikulkarni@zoeschlanger

— Gogo Lidz (@gogolidz) April 9, 2015
State Attorney General Brad Schimel, a Republican, voted with La Follette against the proposal to fire Nelson several weeks earlier, but sided with Adamczyk on the ban.
"It would be irresponsible for me to vote to prospectively permit government employees to engage in political activity while at work," Schimel said in a statement. "I would have voted the same as to any political activity."
Read More: Florida environment official dismissed for mentioning climate change at work
Last month, an employee of the Florida Department of Environmental Protection was suspended after mentioning climate change at a meeting. The department has reportedly banned the use of terms such as 'climate change', and 'global warming' in official communications after the Republican governor Rick Scott took office.