South Carolina cop barricades himself in home, commits suicide during armed standoff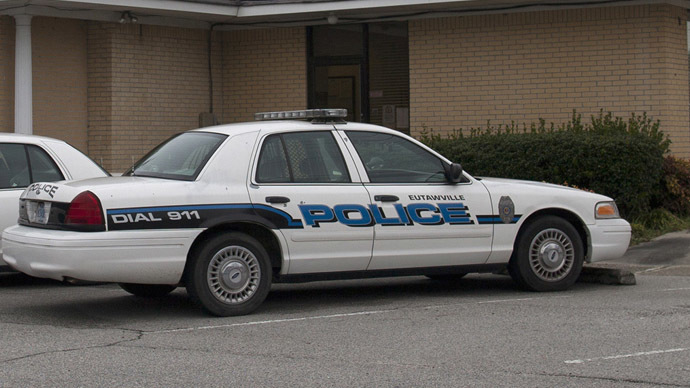 An armed Charleston, South Carolina police officer took his own life after barricading himself in his home following a domestic dispute.
Sergeant George Hildebidle "decided to end his life his own way," Charleston Police Chief Gregory Mullen told reporters, but would not comment on the cause of death.
There were two dogs in the house that made the process of confirming the officer's death difficult, Charleston County Sheriff J. Al Cannon Jr. said.
The Charleston County coroner arrived on the scene around 12:50 p.m. ET after law enforcement began leaving the scene in droves, WCSC reporter Hannah Moseley tweeted.
I just saw a CCSO deputy hug a CPD officer before he got in his car to leave.

— Stacy Jacobson (@StacyJacobsonTV) April 9, 2015
Law enforcement began arriving at the scene after receiving the initial phone call at 7:53 a.m., surrounding the home. More than 50 police officers, including Sheriff's Office Negotiators and a SWAT team, were at the scene.
The officer was alone inside the home and refusing to come out. The Charleston County Sheriff's Office tried to contact him via phone and PA, however had not made contact, WCBD reported.
Neighbors in the Autumn Chase subdivision were initially put on lockdown, but have since been evacuated, deputies told WCSC.
Entrance to Grand Oaks Plantation barricaded because of standoff said to involve police officer. pic.twitter.com/TF8ZH4DOnR

— Prentiss Findlay (@PrentissFindlay) April 9, 2015
The street in front of the home has been reopened
A police chaplain and county forensics services were at the location, the Post and Courier's Prentiss Findlay tweeted.
About 100 residents of Grand Oaks trapped in homes because of city police officer barricaded in home.

— Prentiss Findlay (@PrentissFindlay) April 9, 2015
Hildebidle had been on the Charleston force since 2003, and was married with two children.
You can share this story on social media: