Philadelphia woman arrested for planning to join ISIS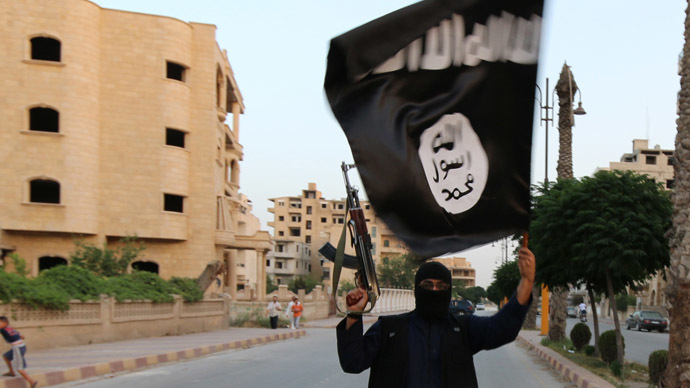 A 30-year old woman from Philadelphia has been charged with trying to join the Islamic State. Federal Prosecutors say she knowingly attempted to travel overseas to provide material resources to a designated foreign terrorist organization.
Thomas posted the following statement on Twitter, according to the criminal complaint against her.
"If we true knew the realities, we would all be rushing to join our brothers in the front lines pray ALLAH accept us as shuhuda (martyrs)," she tweeted.
She then deleted her Twitter account and applied for a US passport and contacted an Islamic State fighter in Syria.
Prosecutors allege they asked her if she wanted to be a martyr to which she replied, "that would be amazing…a girl can only wish." She then made arrangements to fly to Spain and Turkey.
READ MORE: 2 ISIS-inspired women arrested for bomb plot in NYC
Thomas is now in custody and if convicted she faces a maximum of 15 years in prison, even though she never made it out of the US.
Her arrest comes after two women in Queens, New York were accused of plotting to plant bombs in the US on behalf of Al-Qaeda.
The two women, 28-year old Noelle Velentzas and 31-year old Asia Siddiqui, have been charged with planning to build a bomb after a month-long undercover operation.
Ms Siddiqui had been communicating with Al-Qaeda in the Arabian Peninsula, and Ms Velentzas had watched violent Islamic State videos, according to an unsealed complaint on Thursday in a Federal District Court in Brooklyn, which was seen by the New York Times.
Ms Siddique had managed to buy four propane gas tanks and store them in stairwell outside her apartment. The woman had also bought potassium gluconate and Miracle-Gro fertilizer from a Queen's pharmacy. These ingredients can be used as a bomb component, from a Queen's pharmacy.
The criminal complaint for the US District of Philadelphia lists how Keonna Thomas posted a number of Tweets, one of them a photograph of a young male child wearing camouflage with firearm magazine pouches with the caption, "ask yourself, while this young man is holding magazines for the Islamic State, what are you doing for it?#ISIS."
The complaint also says that Thomas sent an email to a known violent jihadi fighter based in Somalia where she states she would be "able to travel; I should be getting some money soon."
Mubin Shaikh, a former radical jihadist who became an undercover agent and expert on terrorism, told RT's Sophie Co that women who join ISIS are often living in a fantasy world.
"They live in La-la land. They spend hours and hours watching these propaganda videos, thinking that the fighters are like jihadi princes. For a lot of these girls, who are told, "listen, you can't have a boyfriend, you can't talk to guys" ‒ the only way for them to have any kind of intimate companionship is through marriage. This is the only option that they give themselves, and they've brought themselves into it almost, like, a cult-like community," he said.
He also explained how he believed these women had been lured in ‒ in the same way that child sex predators prey on children ‒ and that many of the young women are vulnerable.
"It's exactly like [how] a child sex predator lures young girls over, gives them presents - there has been a guy who was sending her gifts and books and chocolates and "I love you", and she's not 100% upstairs, so they use these vulnerabilities, they look for these vulnerabilities, they get you on Skype, they talk to you, they see how vulnerable you are and then they make their move," he said.
Shaikh also said that in most cases a convert to Muslim extremism who has grown up with a white or black Western background, is likely to have come from a background of abuse and crime.
"When you're looking at converts who become extremists, usually they have abuse in their backgrounds, usually they have a pre-criminal experience, or at least, their peers are criminals or have had criminal experiences - and there is some identity involved in that. They become detached from society; they feel that the society doesn't like them, doesn't care about them and that society is against them," he said.

You can share this story on social media: