Controversial heart transplant teen killed in car crash after police chase
Published time: 1 Apr, 2015 22:27
Edited time: 1 Apr, 2015 22:29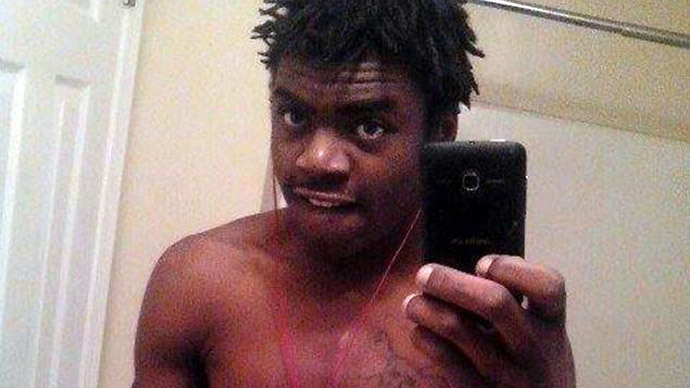 ​A Georgia teen, who two years ago gained national attention after receiving a controversial heart transplant, has died following a carjacking and high-speed police chase.
Two years ago, doctors reluctantly agreed to give 17-year-old Anthony Stokes the heart transplant because of his alleged offenses, but changed their minds after public pressure.
On Tuesday, the teen crashed into a pole while driving a stolen Honda as he was being pursued by police.
He was fleeing from the scene of an attempted burglary at an elderly woman's home in Roswell, Georgia.
According to police, the 81-year-old lady reported that a masked person entered her house and fired gunshots at her. Having left the house, the teen then got into a black car, which police later found to have been stolen.
Troubled teen who received controversial heart transplant dies while fleeing police http://t.co/zbC2zJ5E7Kpic.twitter.com/y46NuVkQqi

— Jessica Chasmar (@JessicaChasmar) April 1, 2015
After traveling a few miles, the car lost control, hit a pedestrian and crashed. Firefighters got the teen out of the car, but he later died in hospital.
The pedestrian who was struck, Clementina Hernandez, was listed as being stable and in a good condition.
Anthony Stokes received a transplant to replace his failing heart in August 2013. He had been suffering from a heart muscle disease called dilated cardiomyopathy, which often leads to heart failure.
He was wearing an ankle monitor, when he was admitted to a local hospital, Children's Healthcare of Atlanta, as at that time of his disease he had been under house arrest for a fight.
Teen who was first denied heart transplant has successful surgery http://t.co/nE2MYvY2kN

— Global Grind (@GlobalGrind) August 23, 2013
Doctors said that heart transplantation was the only option for him – but refused to put him on the transplant list.
According to his mother doctors, thought he would not take his medication or show up for follow-up appointments as he had a "history of noncompliance."
The clinic had to change their decision after activists accused them of discrimination "because he was poor, black and had trouble with the law, which his mother said was for fighting."