State Dept. reveals Hillary Clinton emailed from two devices while secretary of state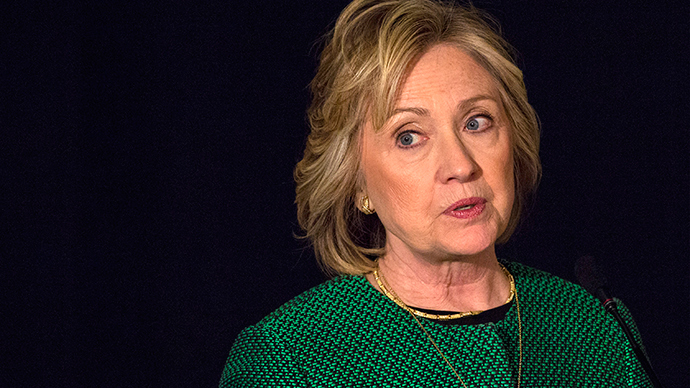 Former Secretary of State Hillary Clinton used both her Blackberry and an iPad to email with State Department employees from her private account and server, despite previously saying she only used one device. Now the server has been wiped clean.
New emails released by the State Department show that when Clinton was secretary of state, she used her Apple iPad to communicate with employees, and that, on at least one occasion, accidentally mingled business and personal emails.
Among the four emails released by the State Department in response to a 2013 Freedom of Information Act (FOIA) request filed by the Associated Press, was an exchange between Clinton and her deputy chief of staff, Huma Abedin.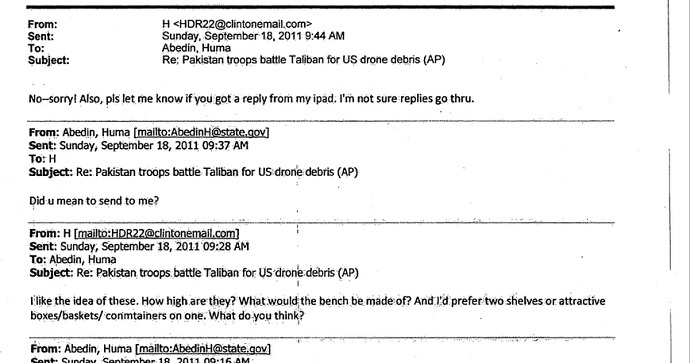 "I like the idea of these," Clinton wrote to Abedin in September 2011. "How high are they? What would the bench be made of? And I'd prefer two shelves or attractive boxes/baskets/ conmtainers [sic] on one. What do you think?"
Abedin replied, "Did u mean to send to me?"
Clinton responded, "No-sorry! Also, pls let me know if you got a reply from my ipad. I'm not sure replies go thru."
When it was revealed at the beginning of March that Clinton used a personal email account administered from her family home to conduct official State Department business, she told reporters that it was a matter of convenience.
"When I got to work as secretary of state, I opted for convenience to use my personal email account, which was allowed by the State Department, because I thought it would be easier to carry just one device for my work and for my personal emails," Clinton told a packed room of reporters at the United Nations.
"Looking back it probably would have been smarter to use two devices," she added.
Nick Merrill, Clinton's spokesman, told the AP on Tuesday that Clinton used her iPad occasionally during her time at the State Department, using it mostly to keep up with the news.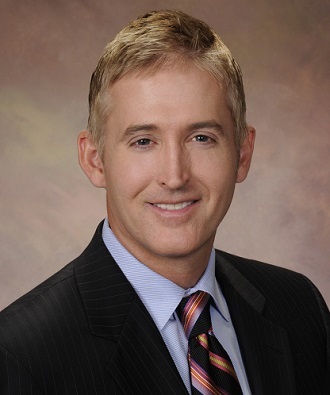 Rep. Trey Gowdy (R-South Carolina), who heads the House Select Committee on Benghazi, issued a subpoena for the private server that hosted Clinton's emails as the congressional panel investigates the 2012 attacks on the US consulate in Benghazi, Libya that killed four Americans, including Ambassador Christopher Stevens.
On Friday, he announced that Clinton had failed to respond to the subpoena and had wiped her server clean.
"We learned today, from her attorney, Secretary Clinton unilaterally decided to wipe her server clean and permanently delete all emails from her personal server," Gowdy said in a statement.
In response, the Benghazi committee has formally asked Clinton to answer questions about the server during an in-person, transcribed interview before May 1, the Hill newspaper reported.
In a letter to Clinton's attorney, Gowdy said the committee is "committed to reviewing and considering every document related to the work the House of Representatives charged us with doing."
"Toward that end and because of the Secretary's unique arrangement with herself as it relates to public records during and after her tenure as Secretary of State, this Committee is left with no alternative but to request Secretary Clinton appear before this Committee for a transcribed interview to better understand decisions the Secretary made relevant to the creation, maintenance, retention, and ultimately deletion of public records," he continued.
The panel's top Democrat, Rep. Elijah Cummings of Maryland, noted in a statement that Clinton had previously agreed to testify under oath about the server.
Clinton has said that she deleted 30,000 of about 60,000 emails exchanged during her four years as secretary of state because they were "personal in nature," but that she turned all of her work-related emails over to the State Department. The emails the agency released in response to the FOIA request were included in the document dump. The AP request had sought Clinton's correspondence with senior advisers during her time in office relating to drone strikes overseas and US surveillance programs.
You can share this story on social media: