White House declares war on 'superbugs'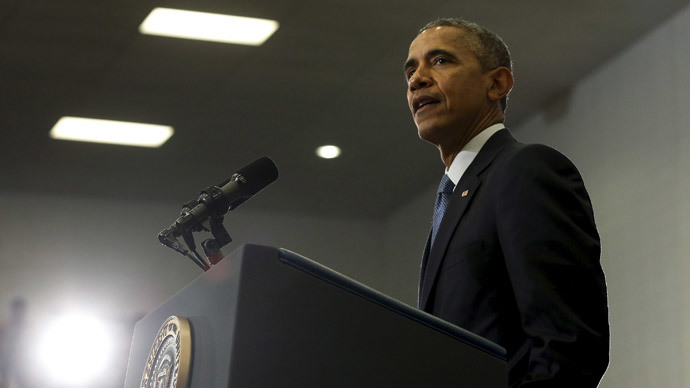 The Obama administration has unveiled a $1.2 billion plan to combat drug-resistant bacteria, also known as 'superbugs.' Five out of six Americans are on antibiotics, and 23,000 die annually of drug-resistant infections.
Released to the public on Friday, the National Action Plan for Combating Antibiotic Resistant Bacteria envisions efforts to rein in over-prescription of antibiotics by doctors, use of "medically important antibiotics" in food animals, and the spread of drug-resistant bacteria, while promoting the development of new and more effective antibiotics for human use.
Our Plan to Combat and Prevent Antibiotic-Resistant Bacteria http://t.co/WUiBPFpy5q

— The White House Blog (@blog44) March 27, 2015
"We know that 5 out of 6 Americans are prescribed antibiotics each year. That adds up to 262 million antibiotic prescriptions annually," president Obama said in an exclusive interview with WebMD. "And studies have consistently shown that a lot of America's antibiotic use is unnecessary."
One of the main causes of antibiotic-resistant bacteria is the use of antibiotics when they are not needed, the president said. Drug-resistant infections are on the rise: according to government statistics, there are two million infections a year in the US, resulting in 23,000 deaths.
WH cites CDC estimates that drug-resistant bacteria cause 23,000 deaths and 2 million illnesses each year in the US. Harms animals too.

— Mark Knoller (@markknoller) March 27, 2015
The plan envisions $1.2 billion in funding to various government agencies. The Department of Health and Human Services (HHS) would begin research on new antibiotics, while the Department of Agriculture is to start reducing "irresponsible use" of antibiotics in livestock and poultry. A newly created Presidential Advisory Council on Combating Antibiotic-Resistant Bacteria, with up to 30 members managed by the HHS, would be entrusted with oversight of the plan.
Read More: Antibiotics cause dangerous bacteria communities to appear, study says
"We're seeing an increase in drug-resistant organisms that are affecting every community," Centers for Disease Control and Prevention (CDC) director Dr. Tom Frieden told The Hill, "and are at risk, really, to undermine much of modern medicine."
The CDC would use the $264.3 million increase in funding to develop prevention programs in every state, potentially forestalling 600,000 infections and $8 billion in medical costs, Dr. Frieden said.
Some questions remain as to where the money would come from. President Obama says some of the funding is already in the 2016 budget, but it appears the rest will have to get approval from the Republican-controlled Congress.
"Wherever we can act without Congress, we will. But to get the whole job done, we need Congress to step up," Obama told WebMD.
We applaud @whitehouse's plan to combat ABR bacteria, but it misses an opportunity to ban non-illness antibiotics use http://t.co/0DM6ZGH3yX

— CSPI (@CSPI) March 27, 2015
The plan has already faced some criticism for not going far enough to reduce antibiotic use in agriculture. Industrial farming accounts for the vast majority of antibiotic consumption in the US, and is on the rise around the world.
Read More: Meat demand sparks dramatic rise in antibiotic use – report
"The plan continues to allow the routine feeding of antibiotics to animals that live in the crowded conditions endemic to industrial farms," said a statement by environmentalist group Natural Resources Defense Council.
You can share this story on social media: