US military-grade equipment ends up for sale on Craigslist, eBay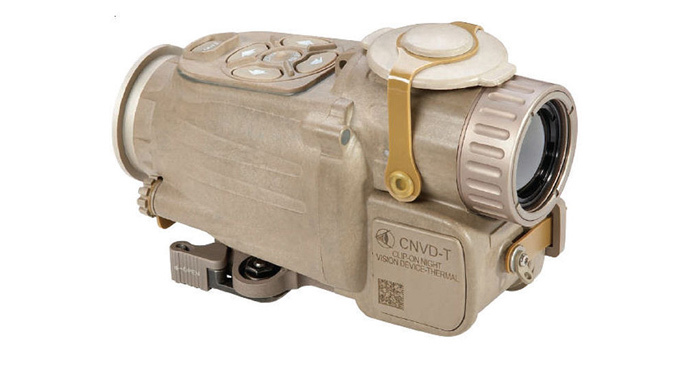 The FBI and US Navy are investigating how military-grade equipment – including night vision devices, thermal binoculars and thermal imagers – ended up for sale on civilian websites such as eBay, Craigslist and sportsfishermen.com
In the course of the investigation by the FBI and the Navy's Criminal Investigation Service, the Pentagon admitted it had lost track of some equipment from a $750 million program meant to be used by US forces to locate improvised explosive devices, according to a document released by The Intercept.
READ MORE: LA Times sues Pentagon over bonus payouts for contractors of flawed $40bn defense system
"Since 2009, some of this advanced hardware has been reported as missing and is actively being sold or discussed on the global market on a variety of websites," says an intelligence brief by the US Naval Criminal Investigative Service and its Multiple Threat Alert Center.
The Navy's Criminal Intelligence Brief said 13 websites had been found listing military equipment for sale, among them Craigslist, eBay, texasguntalk.com and sportfishermen.com
"Items have been marketed as sporting goods; hunting equipment; bird-watching equipment and camping supplies," the report notes.
$750 Million of U.S. Military Equipment Lost, Some Now Being Sold on eBay and Craigslist: http://t.co/VdkZ9cqqLGpic.twitter.com/hI13BMnXRH

— Michael Krieger (@LibertyBlitz) March 26, 2015
The report says there were more than 32,000 pieces of equipment originally ordered with the $750 million military contract, and some had gone missing because the military had poor control over equipment. The report says the devices "are NOT for civilian use and are controlled under the International Traffic in Arms Regulations."
One of the items currently available for sale on eBay, a 'Clip-On Night Vision Device Thermal System,' is going for an auction price of over $16,000, with 53 watchers keeping an eye on it.
READ MORE:'Compromised & gone': Pentagon lost $500mn of weapons, equipment in Yemen
In a related story, US military officials admitted to Congress earlier this month they had lost track of millions in small arms, ammunition, night vision goggles, patrol boats, vehicles and other supplies donated by the US to the Yemeni government. The US had supplied more than $500 million in military aid to Yemen since 2007 through programs managed by the Defense Department and State Department. But in January, the Yemeni government was toppled by Shiite Houthi rebels – backed by Iran and critical of US drone strikes in the country – who also took over government military bases in the north.