Marijuana cookies blamed for suspected suicide in Colorado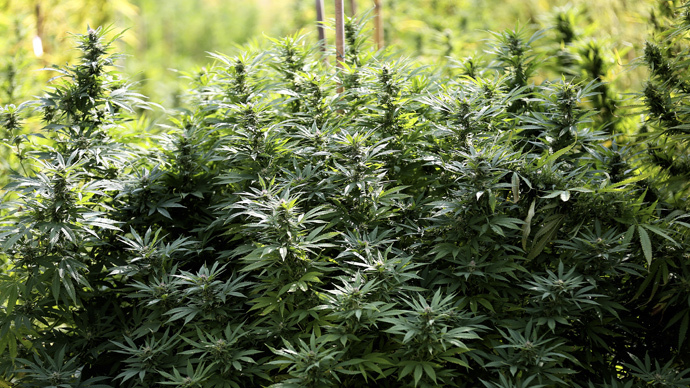 The family of a man who committed suicide this week on a ski trip in Colorado is blaming marijuana edibles for his death.
Oklahoma native Luke Goodman, 23, took his own life on Saturday in the Colorado resort town of Keystone while on vacation with family members. According to his cousin, Goodman legally bought cannabis-infused edibles from a Colorado weed shop and consumed five times the recommended dosage before he shot himself over the weekend.
The cousin, Caleb Fowler, told a local CBS News affiliate that he and Goodman took a bus to Silverthorne, CO on Saturday afternoon and purchased $78 worth of edibles and marijuana, including peach-flavored candies containing 10 mg apiece of THC, the high-inducing compound found in weed.
"He was excited to do them," Fowler told CBS4.
According to the cousin, Goodman consumed two pieces, then two more. After a fifth candy he started acting "jittery," the network reported, and then became "pretty weird and relatively incoherent," according to Fowler, "almost like something else was speaking through him."
That evening, Goodman declined to leave the condo with the rest of his family and then took his own life with a handgun he reportedly kept for protection.
"It was completely a reaction to the drugs," his mother, Kim Goodman, told CBS4.
Goodman's death is the third to be informally linked to pot since the state became the first in the country to legalize recreational weed in 2014.
Regan Wood, coroner for Summit County, CO, told the network that the preliminary cause of death was a self-inflicted gunshot wound, but said it remained under investigation as of Wednesday. On the heels of two similar incidents in the last several months, however, state officials are considering whether edibles should be required to be "clearly identifiable, when practicable, with a standard symbol." How to accomplish as much, however, is still up for debate. On Wednesday, a State Senate committee unanimously agreed that edibles must not look like regular food when they rejected a bill to loosen requirements during a 5-0 vote.
"As an industry, there's no clear, realistic way to mark every product," said Bob Eschino, a founding partner of Incredibles, an edibles producer, told the Denver Post.
Last year, a Wyoming man jumped to his death from a hotel balcony in Denver, CO after eating a marijuana cookie. In that instance, the coroner admitted that "marijuana intoxication" was a factor. A Denver man, meanwhile, still faces first-degree murder charges related to an incident last year in which he fatally shot his wife after eating marijuana candy.