​NYPD officer charged with raping teen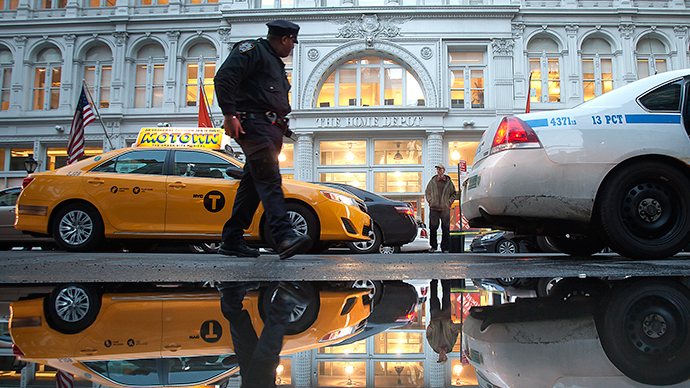 An officer with the New York Police Department has been charged with multiple counts of rape related to a sexual relationship he's alleged to have maintained with a teen girl more than 20 years his junior.
The cop, 38-year-old Vladimir Sosa, was arrested in the Bronx on Tuesday and charged with three counts of third-degree rape, five counts of sexual misconduct, two counts of third-degree sexual abuse, and other charges, according to The New York Times. He was released on his own recognizance later that evening, the paper reported, but has been suspended without pay.
According to investigators, Sosa had at least three sexual encounters with a girl between April and September of 2014, while she was only 16. In New York State, the age of consent is 17.
The alleged victim, who has not been identified since she is a minor, confessed to her mother about the relationship last month, according to reports. The parent then approached police, who initiated an investigation that led to this week's arraignment.
A local CBS affiliate reported that Sosa resides in the Bronx with his mother in the home where authorities believe he also had sex with the girl.
"He actually was really kind," neighbor Jocelynne Mora told the station. "If I was locked out of my house, I would knock on his door. I would use his phone." Multiple outlets have reported that Sosa worked for a local church.
According to the Times, a law enforcement official with knowledge of the investigation said that authorities don't believe Sosa resorted to using physical force towards the girl. "He knew her," the source said.
Sosa joined the NYPD seven years ago, according to an NBC affiliate, and had been working out of the 46th Precinct in the Bronx prior to this week's suspension.
You can share this story on social media: