Media critic Danny Schechter dies of cancer
Published time: 20 Mar, 2015 23:14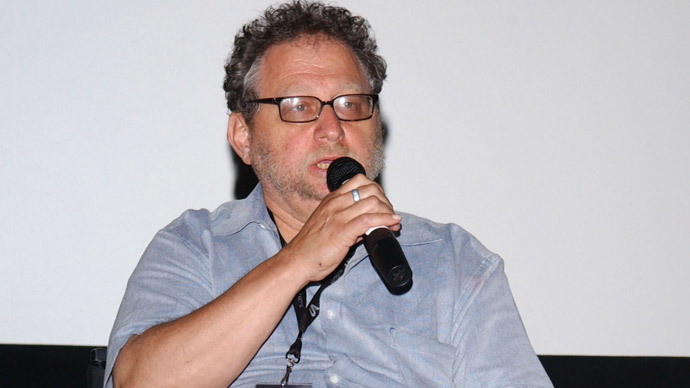 Legendary newsman, media critic and human rights advocate Danny Schechter died Thursday in New York, after losing his battle with pancreatic cancer. He was 72.
Schechter started his media career in radio, as the "news dissector" at Boston's WBCN-FM radio. Later he worked as a producer for ABC's "20/20" and part of the start-up team of producers at CNN. He worked extensively in South Africa and was a friend of Nelson Mandela.
In recent years, Schechter was a frequent guest on RT, sharing his invaluable insights into the media culture and ethics on topics ranging from entertainment television to the Olympics.
I had the privilege of interviewing Danny for my recent report on fact vs fiction http://t.co/CoI8HGK2nc didn't know it'd be his last intrvw

— Alexey Yaroshevsky (@Yaro_RT) March 19, 2015
Schechter was an adjunct professor at the Graduate School of Journalism at Columbia University, but his work at dissecting the news "literally educated a generation," wrote Noam Chomsky.
My friend Danny Schechter, "the News Dissector," has passed. He was one of the great innovators of the indy media movement #RIP

— jeremy scahill (@jeremyscahill) March 20, 2015
"Dissecting the news was Schechter's thing. He reported to listeners what was happening, then he explained why it was happening, and then he revealed why other media outlets did not tell the whole story," wrote John Nichols in The Nation.
Danny Schechter, one of America's most talented and effective progressive leaders, died Thursday of pancreatic cancer http://t.co/uZGDE7FTCd

— AlterNet (@AlterNet) March 20, 2015
Fiercely committed to freedom of the press, Schechter blogged and wrote volumes. Among his printed works are "Embedded: Weapons of Mass Deception", "When News Lies", "The More You Watch, The Less You Know", and "News Dissector: Passions, Pieces and Polemics."
Be sure to catch my ongoing series "America's Surveillance State" today at 6:30pm EST on @RT_America | http://t.co/kPVgChR3fG#NSA#Snowden

— Danny Schechter (@DannySchechter) January 15, 2015
Schechter was also a prolific documentary filmmaker. His last project, "America's Surveillance State", aired on RT in January. Other notable documentaries of his are: "A Hero for All: Nelson Mandela's Farewell" (1999), "WMD: Weapons of Mass Deception" (2004), and "In Debt We Trust" (2006).
"I am compelled to make media," Schechter wrote last March, "compelled to do what I can, thinking modestly that perhaps somewhere, in hearts I don't know, words or images can still stir souls to rise. Somehow, even as I age, I've still got sunshine on a cloudy day."